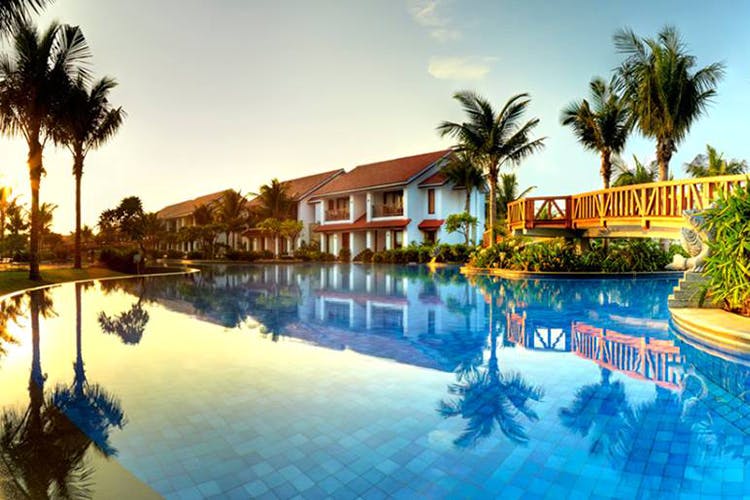 Radisson Blu Temple Bay In Mahabalipuram Is A Getaway Just Under 6 Hours From Bangalore
Shortcut
Located at just an hour's drive from the Chennai airport, and just under six hours from Bangalore, The Radisson Blue Temple Bay is the perfect holiday place on the lovely coast of Mahabalipuram.
What Kind Of Traveller Is It For?
Situated right on the sea, the resort offers a private beach. Even the journey from the airport is short but incredibly beautiful through the East Coast Road. If you are looking for Instagram-worthy holiday pictures with plenty of R&R thrown in, this should be your ideal spot.
What Is That One Experience That Makes This Place Special?
Location, location and location. The vast and never ending infinity pool also gets major brownie points from us.
LBBTip
Carry your swimsuit or trunks because you won't be able to resist jumping into the pool.
Also On Radisson Blu Resort Temple Bay
Comments