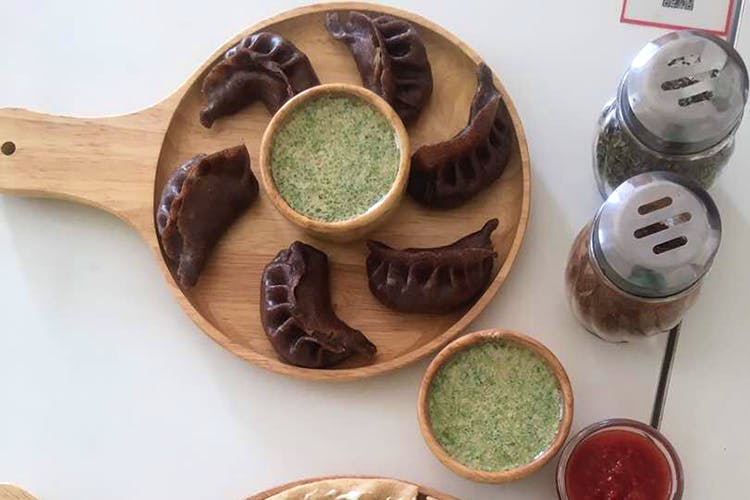 Normal Momos Are So Yesterday. This Health Cafe Wants You To Try Its Ragi Versions
Momos, the quintessential street food, gets a healthy makeover at Enerjuvate Studio and Cafe. Part of the new menu they are introducing, these healthy momos are made from high-fiber ragi flour and brown rice, and stuffed with broccoli, ginger, onions, garlic, and tofu. Served with an in-house spicy coriander dip, these momos look like the perfect 4pm snack.
The new menu will also feature some other healthy munchies such as Korean Veggies Pancakes, Khao Suey, Maize Flour Quesadillas, and Mexican Spicy Tortillas. Well, we love momos of all kinds — steamed, fried, and cheesy — and we are rather excited to try these healthy ones. Pair these momos with the cafe's selection of vegetarian and vegan wraps and pizzas, and you've got yourself a good healthy meal. Oh, and yes, you can also sip on the yummy and healthy smoothies and fresh juices. Guilt free snacking, you say? Sign us up already!
More Information
Enerjuvate Studio & Cafe
Nearest Metro Station: Jayanagar
Comments