This Tea Stall In Thippasandra Is The Perfect Place For A Break From The Office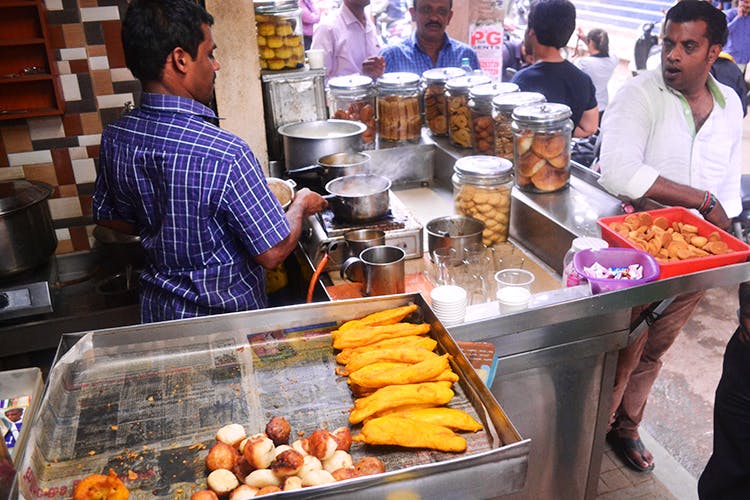 Shortcut
Rahiman's Tea Stall is a quick fix with their crunchy samosas, sweet pakodas and perfect chai.
A Local Favourite
Opened in 1989, Rahiman's Tea Stall, located just off the Thippasandra Main Road, is the preferred destination for the tired office worker taking a break from the strenuous work schedule. And that included me, although I'm not quite the tired sort. But hey, you can't say no to strong chai and crispy snacks to go along with it. Plus, since they have no seating, you can stand outside and take that much needed break, and stretch your self.
Apart from the soul-satisfying tea, their onion samosa is super crunchy, making a loud crisp sound when bitten into – everyone around you will definitely know what you're eating. The banana pakoda is a sweet crispy creation from the state of Kerala, called Pazham Pori,  and from experience, I am warning you — if you take some back to work, take at least two piece for each of your colleagues. Or else…
Snack Time
They also have masala vada and sweet vadas, made of green gram daal, along with loads of biscuits and sweets. With everything priced around INR 10, don't feel too stingy — stock up well before heading back to work. And remember my warning. Head there for your evening chai or come in the afternoon – the crowd is no less. But crowded or not, this tea stall iis lovely to just hang around, and enjoy the Bangalore weather with a glass of hot tea.