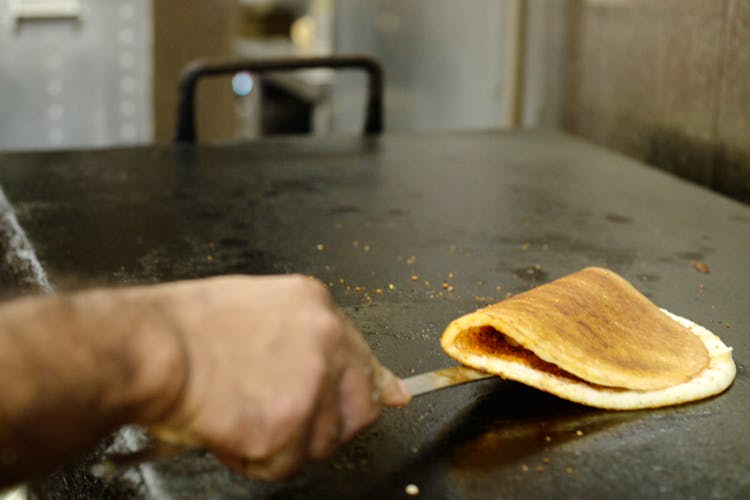 8 Ways You Can Tell A Real Bangalorean From A Fake One
Cosmopolitan Bangalore is a mix of people from all corners of the country and the globe. But some of us have been around longer and some of us have just embraced the city with a more open heart. And if you aren't one of the above, we are here to make you feel (slightly) bad about it while showing you how awesome real Bangaloreans are. Here's how you can tell a real Bangalorean from a fake one. And if you want to be a real one, just look, and learn!
Real Bangalorean Never Pay '1 ½ Metre'
The only things real Bangaloreans have to offer when they hear the words 'one and a half metre' are a scowl and a stomp in the opposite direction. Every. Single. Time. It is only the fake ones that haggle and then resignedly agree to inflated fares.

Real Bangalorean's Don't Go To Malls
Real Bangaloreans Know More Than Just 'Kannada Gotthila'
Oh! If we had a penny for every time we heard 'Kannada Gottila! Real Bangaloreans don't claim to be Kuvempu (if you have to look up that name you are definitely not a real Bangalorean) but, hey, we know enough to not get ripped off by auto drivers or to sweet talk our way out of a speeding ticket. If you are dying to learn Kannada, here's an app to help you out.

Real Bangalore Amble Down Brigade Road
Bangaloreans are chilled out, laid back people. If you want to pick them out from a crowd, head straight to Brigade Road. The ones that are strolling by at a leisurely pace, with not so much as a care in the world, taking time to check out the street stalls or for a laugh with our buddies - those are the real Bangaloreans.

Real Bangaloreans Know That Whitefield Is Not Bangalore
Fake Bangaloreans, even you, deep down in your heart know that Whitefield in not Bangalore. For real Bangaloreans, it has and will always remain that far, faraway land that once had a Joy ice-cream factory. That's all.
Fake Bangaloreans Think Starbucks Is REAL Coffee
Can you call it coffee at all if it's not steaming hot, is not bubbling at the top and does not come in a steel tumbler or a ceramic cup with a saucer (in which we can pour out the coffee to slurp on)? We think not! So, hit up these places for actual coffee!

Real Bangaloreans Know Where To Find The Best Dosa In The City
Fake Bangaloreans Don't Have Their Favourites
Comments