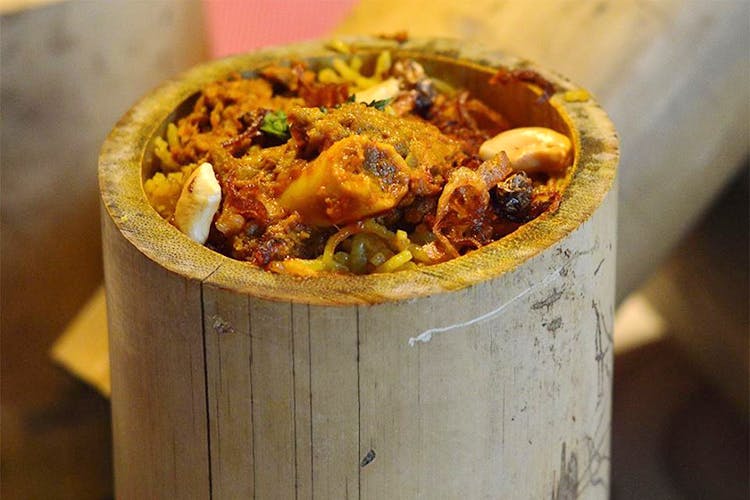 This Restaurant In Jayanagar Is Serving Up Biryani Cooked In Bamboo
Shortcut
This restaurant is serving biryani cooked in bamboo, chicken grilled on a Himalayan salt stone and squid sauteed with a blend of five kinds of chillies. Head to Rustic Stove in Jayanagar for fusion food, with a twist.
Everybody Loves Biryani
The biryani is cooked inside a bamboo, wrapped in foil and then is unwrapped in front of you on the table. So the biryani has the flavour of bamboo, along with the spices and tender chicken. The biryani comes in a chicken and fish variant. They also have a clay pot biryani with the chicken and fish. The restaurant concentrates a lot on how they plate their food. They serve dishes on stone platters and even cook some dishes on them. The Salt Stone Grilled Chicken is chicken grilled on a Himalayan salt slab, served with fries and salad. They even have a sesame prawns on toast, served on a sizzling hot plate. Watch this space for more!
More Information
Rustic Stove
Wi-Fi Available

Nearest Metro Station: Jayanagar
Comments