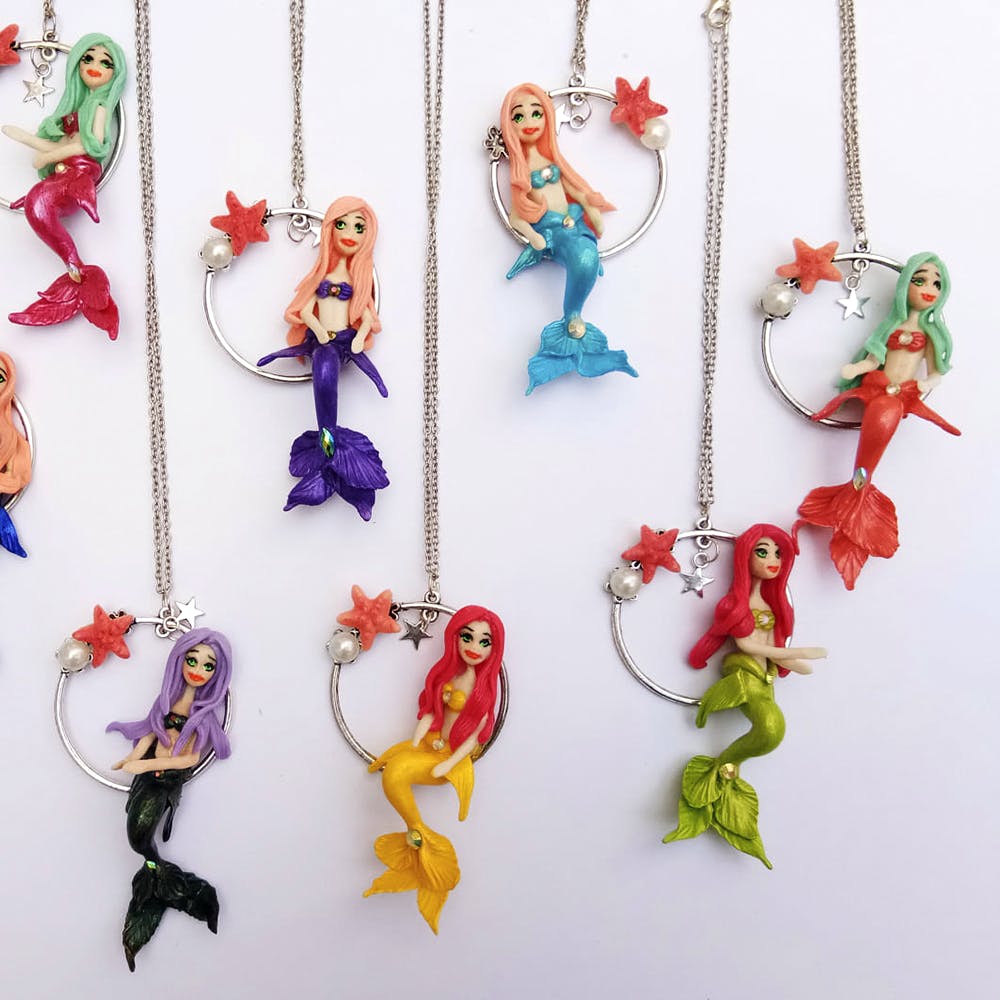 Keep The Magic Alive, Or Wear It, With Mermaids And Fairy Accessories By This Artist
Shortcut
Rhema Mathews Creations is full of magic - be it in the wood fairies, or the mermaids that she creates out of resin and clay.

What Makes It Awesome
Life is too boring to be ordinary, so why not add some magic and wear some fairy jewellery? Or mermaids, if you're a water baby (they are water spirits after all), and Rhema Mathews will create one for you, or your magic loving child.
Hand made, and not larger than 10 centimeters, you'll find fairies with all coloured wings, hanging off creepers, and mermaids inspired by Ariel's sisters, lounging on shells, or in the sea. A hit with kids (duh) the products are made with clay, and resin, and bought as figurines, or as accessories like pendants and earrings. If you'd rather have one of them just hanging around for good luck, or good times, you can get them as wall hangings (we saw one in a dream catcher that almost looked like an angry Tinkerbell). If not fairies, she also takes other fantasy based commissions in the same mediums with flying or fire breathing dragons, basilisks, and unicorns if required.
It's all not just a fantasy though, some of her work is rooted in reality, like her dime-sized meal platters, nature inspired pieces (with birds, insects, and plants), and delicate human figures sans wings and tails. If you'd rather not have any living beings to help accessorise, she also makes products to resemble geode crystals, and on occasion uses semi-precious stones to achieve the look.
What Could Be Better
Only way to pick up a piece is through order online via social media.

Pro-Tip
If you'd like to learn how to make them, she also runs a YouTube Channel with instructions.

Comments