Canon, Nikon Or Sony: This Store In Gandhi Nagar Will Sort Out All Your Camera Needs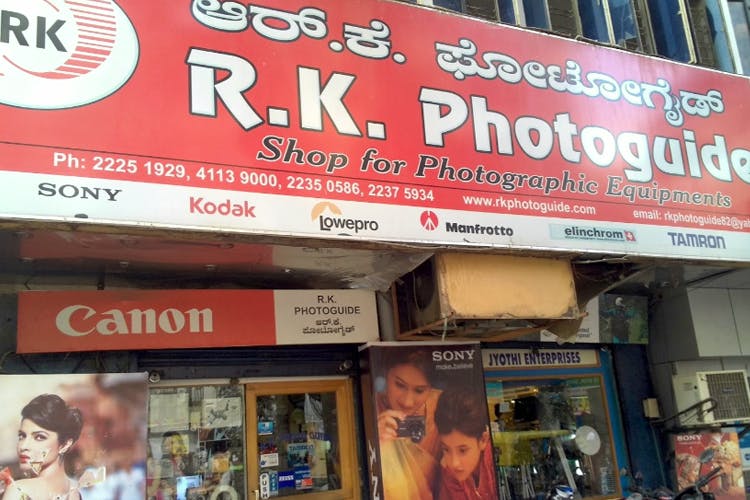 Shortcut
The one-stop-shop for all photographic equipment, RK Photoguide in Gandhi Nagar, has been around for about 30 years.
What Is It?
A store that sells photographic equipment and accessories, I've been going to this store since my Dad introduced me to it about 20 years ago. From full-frame DSLRs to the smaller sensor cameras and ultra-wide lenses to super telephoto ones, these guys will sort you out. If that is too much jargon for you, then fear not, they also stock point-and-shoot cameras and polaroid options too. If you're looking for accessories like tripods, studio lights, bags, straps, filters and even batteries and memory cards, this is your go-to place. Flashes, anyone?
Who Is It For?
From the professional to the amateur in the photo department, this is for anyone who has anything to do with a camera. Except for those phone cameras, of course.
How Was My Experience?
It's such a lovely shop to get everything to do with cameras. I'm always here a day before a out-of-town trip, trying to see if there's anything else the owner, Mr Naresh, has for me to experiment with. And since I am a total noob in the technicality of photography, the information he shares is truly invaluable. All those obsure camera parts, those elusive batteries and mega memory cards, yup, he has it all!
Comments