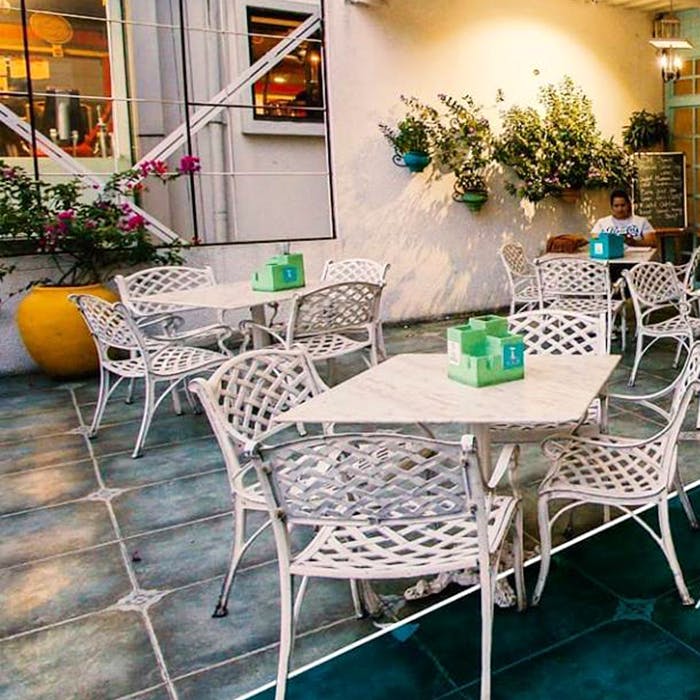 Chapter One Bar & Peppermill Bistro: Have An Easy Breezy Time At These Rooftop Restaurants And Bars On New BEL Road
One of North Bangalore's hippest neighbourhoods, New BEL Road and its surrounding areas is packed to the rafters with the restaurants, pubs and laidback cafes. But if you are in the mood to soak in that famous Bangalore weather, we recommend you bookmark these rooftop properties in the area.

Chapter One Bar
Recommended for: Yellow doors with stained glasses, lit up bird cages, blue chairs and potted plants greet you at this popular bar. Chapter One is great for a lazy soiree with your gang of pals and you can spend your evening sipping on beers or glugging down Jim Beam Manhattans and Classic Martinis. Pair this with bar bites like Chilli Potatoes and Crispy Fried Chicken.
Gilly's Restobar
Recommended for: This cheery watering hole's rooftop is the scene of many a memorable night out! You can get an eyeful of Bangalore's greenery while enjoying your favourite tipple and nibbling on Crispy Basil Pork, Mutton Sheekh and Masala Baby Corn.

1522 - The Pub
Recommended for: Kick back and enjoy an old school pub experience at this inviting space. You can huddle around barrels that double up as tables or perch on bar stools while tuning into old and new rock hits. From the bar, sample the beer buckets or sip on good old Old Monk. The kitchen offerings include Paneer Tikka, Tandoori Chicken, Chopsueys and Steaks.

Peppermill Bistro
Recommended for: Crazy about selfies? This is the perfect place! On the rooftop section, you'll be surrounded by long windows and warm lamps. When you are exhausted from all the selfies, eat your way through their extensive menu that's Cheesy Herb Mushrooms, Lamb Sliders and Fish Fingers.

Ember The Calabash
Recommended for: This compact place is warm and inviting and is great for a cosy dinner. They have swings where you can sit and check out the neighbourhood. When you want to turn your attention to the food, there are Fish Steaks, Mexican Bean Burgers, Schezwan Fried Rice and Sizzling Brownies.

Comments