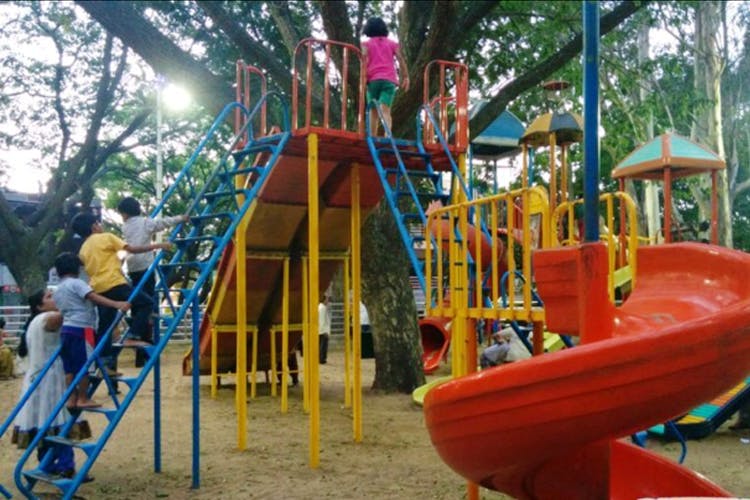 RV Road Children's Park, Chandavalliya Thotta, Jayanagar
This is a hub for kids in the area. With a good number of play equipment, each child can find something to do without having to wait in line. There are slides suitable for one year olds to higher and larger slides for older kids. A good collection of swings, a rope ladder and a horizontal ladder are available as well. A sign in the park says that it is open only to younger kids up to 5 years, but older children are not restricted from entering and playing either.
Like a lot of newer parks in town, it is floodlit so kids can play well after sunset. The wonderful tree canopy shades it in the day so it's great to play even in the middle of the afternoon. A walking area, benches and gazebos are in the adjacent parks for adults. The park is open throughout the day though the children's park has a separate entry with timings. There is a small internet café across from the entrance run by a kind old gentleman, who also stocks juice boxes and chocolates — perfect for a pick-me-up for the kids after tiring themselves out.
Where: Adjacent to 4th Main Road, Jayanagar
Timings: 4-9pm
More Information
Chandavalliya Thota
Nearest Metro Station: Jayanagar
Comments