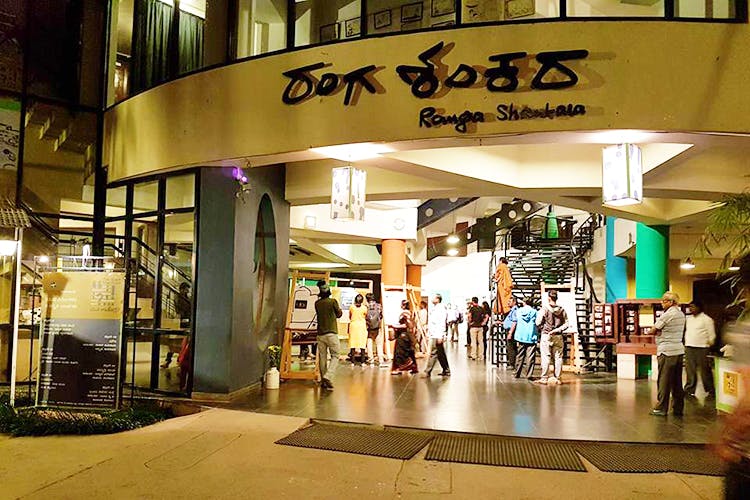 10 Spaces In The City That Celebrate LGBTQ+ All Day Everyday!
The abolition of Section 377 of the Indian Penal Code was a milestone in the history of India. It's safe to say that we are heading in the direction of inclusivity. Celebrating pride month all of June, there are certain spaces in the city that have made a conscious effort to create safe environments and awareness about the queer community. This article is an ode to them.
The Humming Tree, Indiranagar
The Humming Tree is a music, arts and performance venue based out of Bangalore, India. The space invites the LGBTQIA+ community from time to time to conduct workshops and events to create awareness and also alternates as a safe space for the LGBTQIA+ community as their open mic nights bring out a large crowd from the community who share their experiences via music, art and poetry.
Alliance Francaise De Bangalore, Cunningham Road
Situated in a green retreat in the heart of Bangalore, Alliance Française opens their doors to the Bangalore Queer Festival that happens every year as a celebration of love which consists of documentaries from across the globe as well as interaction with the queer community.
Atta Galata, Koramangala
A bookstore with a focus on Indian vernacular writing, and venue for literary, art and cultural events, Atta Galata conducts a lot of slam poetry and oratory workshops which has now become a safe space for the LGBTQIA+ community to come forward and share their experiences without being judged.

Urban Solace, Ulsoor
Having held the first Queer and Allies Art Festival in the country to conducting drag queen events, Urban Solace is more than a cafe in Bangalore. It gives the LGBTQIA+ community a voice to come forth and share their experiences and opinions. They have Also screened the infamous movie Unfreedom which is about a lesbian couple in India. They are a constant venue for queer dating platforms as well.
Lahe Lahe, Indiranagar
Lahe Lahe is a pottery studio and cafe space in Indiranagar. Setting people free to express their true selves, they offer a non-discriminatory, non-judgmental community space where ideas and audiences intermingle and enrich each other. This venue has become popular for its poetry events and open mic nights that have given a platform to the LGBTQIA+ community.
Rangashankara Theatre, J P Nagar
Going by the philosophy of 'A Play a Day', their performances include special shows for children, matinees and youth festivals. Having hosted the theatre festival, 'Equal' that questions gender polarization and inequality, they have hosted the play A Straight Proposal' in 2014 that follows the problems and possibilities of gay people in the current Indian political scenario.
1 Shanti Road, Shantinagar
1 Shanthi Road is an art space and art residency located in Shanthi Nagar, Bangalore. They have in the past, had book launches for authors creating awareness about orientation and gender identity. It has been the venue for Namma Pride and the Karnataka Queer Habba (festival). They also have gender-neutral washrooms.
Max Mueller Bhavan, Indiranagar
The Goethe-Institut is the cultural institute of the Federal Republic of Germany with a global reach. Apart from promoting German, they also focus on LGBTQIA+ based issues. One of their most popular festivals is the Gender Bender that is hosted annually. This consists of workshops, plays and seminars revolving around creating awareness about the queer community.
Kitty Ko, Sheshadripuram
Kitty Ko, like its counterpart Kitty Su support the LGBTQIA+ and drag community in the city by doing regular events with them. They conduct a drag queen night every Thursday at 9 PM. This entails one drag queen artist and another entertainer who will accompany them (may or may not be from the LGBTQIA+ community).
Comments