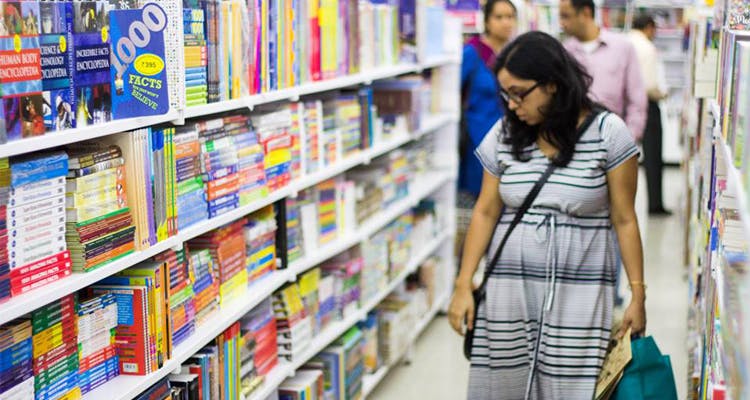 Head To This Iconic Bookstore For Not Just Books But Also Stationery, Gifts And More
Shortcut
Books of different genres, stationery, gifts, movie DVDs, music CDs and multimedia accessories (and more), all under one roof? Sapna Book House is so much more than just a bookstore.
What Makes It Awesome
Around for half a century, Sapna Book House has reached an iconic landmark status and is the go-to bookstore for many of us. It's a one-stop shop for not only books but stationery, art supplies, gifts, DVDs, and home decor. You can also find a wide selection of texts and tomes in regional languages like Kannada and Tamil, that are hard to come by elsewhere. Sapna Book House is also a great place to source your study materials and textbooks from as they pack in quite the list of academic reads and texts — from zoology to tourism.
It's not just shelves of books that you will find at Sapna Book House. From pens to sports equipment, there's quite a lot to keep you browsing. Stationery junkies, this place is what your dreams are made of. From their range of pretty notebooks to their selection of pens and pencils, you're sure to love their spread. Also, pick from their collection of art supplies (think brushes, paints and sketchbooks). Your ideal back-to-school store, you can even buy a nifty school bags, pouches, tiffin boxes, water bottles and other school supplies here.
There's also the gifts section that stays stocked up on greeting cards, coffee mugs, showpieces and funky clocks. For those of you who still aren't amused with the bookstores' offerings, these guys also sell snacks. Think chocolates, candies and chips to munch on while you read. Gadget freaks can browse through headphones, phone cases and other accessories while movie or music enthusiasts have shelves of DVDs and audio CDs to keep them busy. Outdoor sports equipment, board games, and toys also find a place here.
You can spend a whole day browsing through the neatly-arranged shelves of new arrivals, fiction and timeless classics (everything from Jules Verne to Franz Kafka) before turning to their non-fiction aisle of books on business, self-help and health, and biographies.
More Information
Sapna Book House
Nearest Metro Station: Sir M. Visveshwarya
Comments