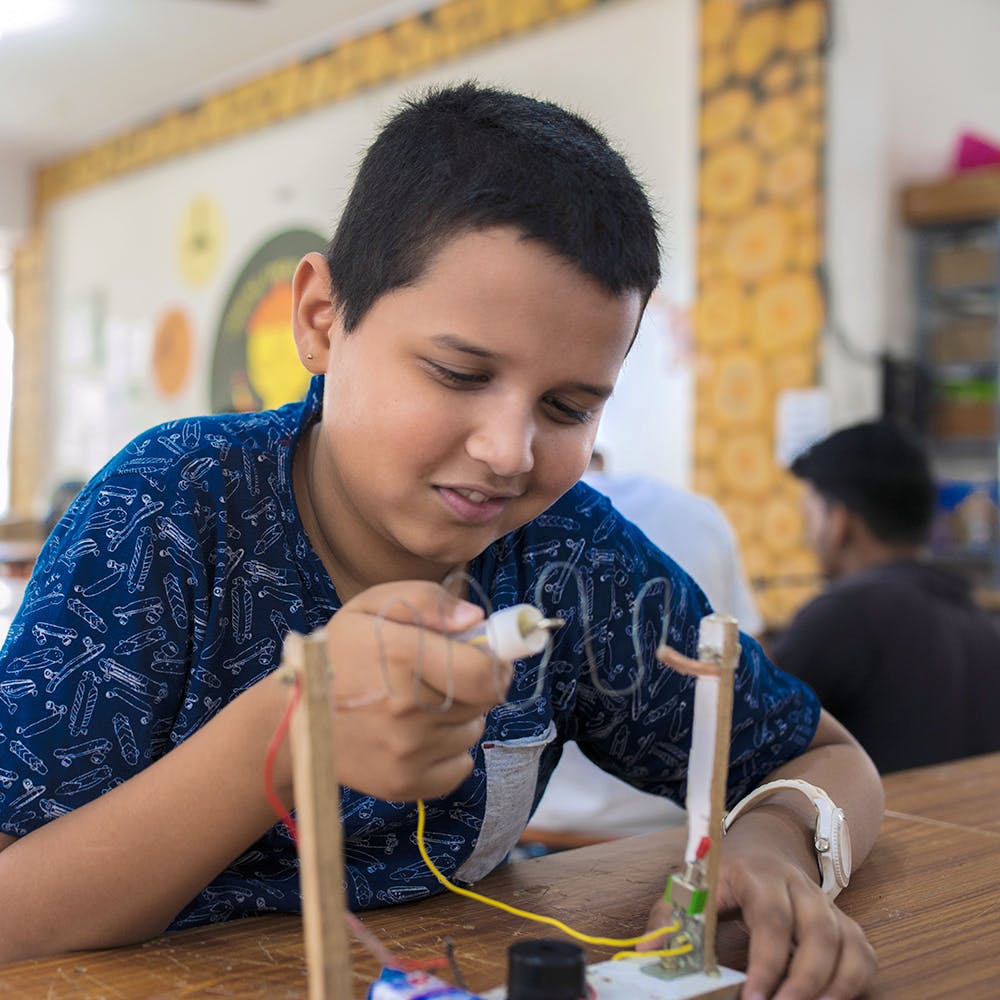 Don't Worry About Summer Camps Coming To An End With Science Ashram To The Rescue
Shortcut
Cut through the boredom and give your children the education they love rather than fear, with this Science Ashram's experiential learning school.

What Makes It Awesome
You don't have to worry about your child whiling away time in school, sharpening their pencils by the dustbin and playing hopscotch (definitely not what happens). Science Ashram is a hands-on learning school that will allow them to have fun while learning scientific concepts through practical application. We know what you're thinking, why would kids be interested in slogging at school only to come back home and do the same. This is because Science Ashram provides fun and engaging projects every week, that your child can choose to finish flexibly any time of the week.
The course has a two-month duration, during which the students are provided a toolkit and every week they will be sent the required materials and a project to complete with guidelines. At the end of the eight weeks, there will be an event to test your learning, with a spontaneous project. This is an intellectual MasterChef, if you will. Starting at INR 7,200 for juniors (age 9-11) and INR 9,200 for seniors (age 12+) Science Ashram provides the ideal education we never had the chance to experience.

Pro-Tip
Science Ashram also conducts workshops in schools on special request.
Comments