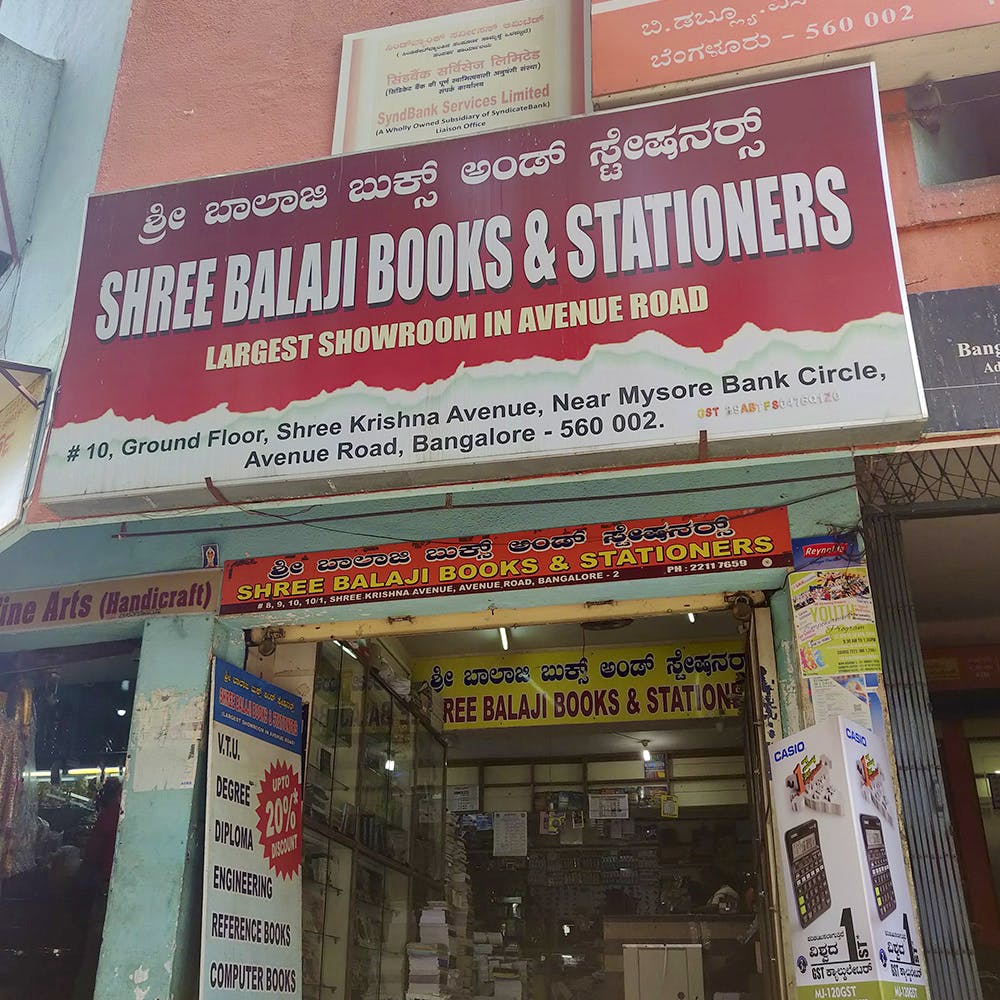 Don't Go Broke During Exam Prep! Pick Up Second Hand Study Material From Avenue Road
While Avenue Road houses numerous bookstores selling second-hand fiction novels, it is better known for the large number of shops selling academic books too. Students from all over Bangalore drop off study books here and if you're looking for gently used ones, find books ranging from engineering textbooks to all sorts of entrance preparation books for professional courses and higher studies. The best part about Avenue Road is that if you are looking for a specific textbook and cannot find it at one store, the store owners will helpfully point you to one that does,
Shri Dhanalakshmi Book Centre
This quaint shop houses a large collection of old and new books on engineering, medical, BBM courses, bio-technology among others. The store gives a discount on new books at 25% while the buyback offer is up to 60% for most books. It's a pretty sweet deal to get some of your money back once you are done with the semester.
Mamatha Book House
This book shop has a special stock of all Visvesvaraya Technological University (VTU) and offers a special discount ranging from 10 to 20% on the same. Apart from that, the store has a general buyback facility up to 60%.
Ramya Book House
This book shop sells books for Karnataka PUC, high school subject guides , books for most competitive examinations, MBA, MCA, and the likes. They, too, have a special discount from 10% to 20% on all VTU books and sell both second-hand and new books depending on your budget.
Shree Balaji Books And Stationers
One of the bigger stores on the street, this store houses a variety of books ranging from computer books, reference books on all subject, diploma books for distance education and regular programs. They offer a discount of up to 20% on all these titles. Moreover, they have a decent collection of stationery products to complete your academic shopping list!
Gowri Book Centre
This book centre provides a buy back facility of up to 50% depending on the publisher of the book. It stores a large collection of engineering books and reference books for technical subjects – available in both old and new.
Sri Vigneshwara Book Store
Like most of the other stores on the street, they provide a discount of 10 to 20% on VTU books. They have special discounts on different types of books, for instance, BCom books come at a 20% discount. They also have a buyback offer of 50% on most of their titles.
Comments