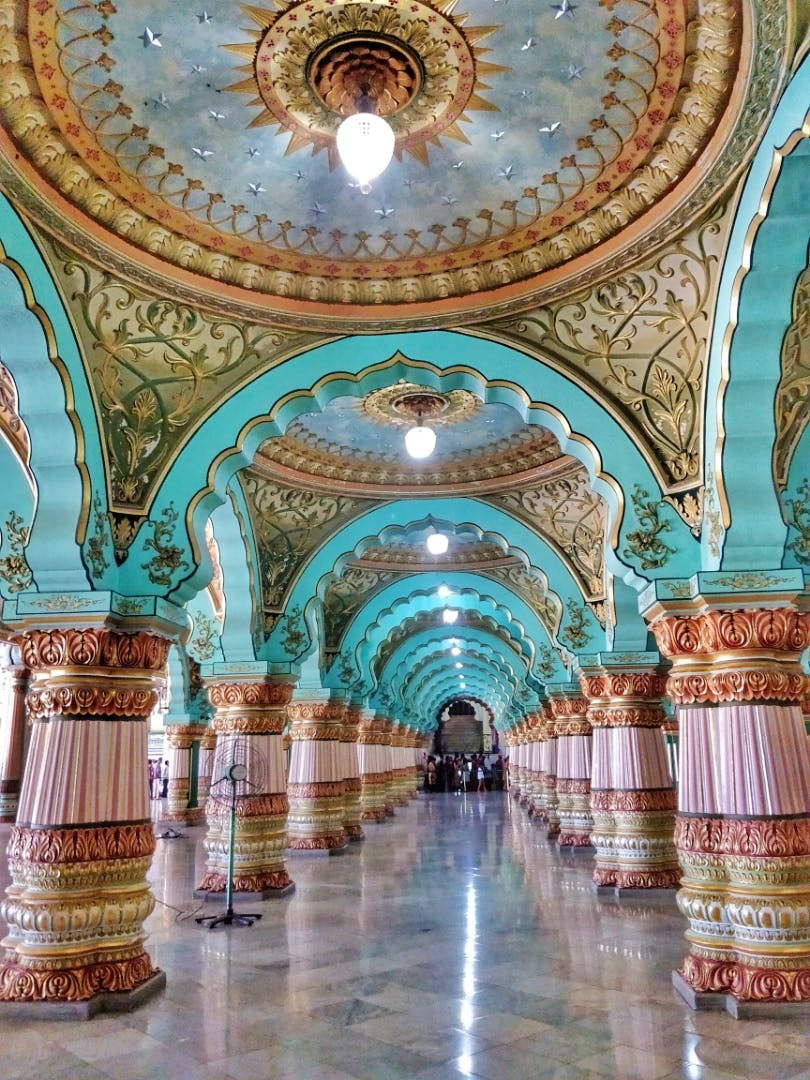 Major Wanderlust Goals: This Palace Is The Second Most Visited Place In The Country After Taj Mahal
What Makes It Awesome
Mysore Palace has opulence written all over it. Built in the 19th century during the rule of Krishnaraj Wodeyar IV after the original wooden palace caught fire in 1897. It took 15 years and INR 42 lacs that time to rebuild it. With a royal coronation hall, a marriage hall, the royal dressing room, the king's room, and so much more, this palace is beautiful in every way. Each room here has a different vibe and a story to tell. Any Potterheads in the house? It's time you jump in joy because the magical ceiling of the Great Hall in Hogwarts is right here for you to see. The blue ceiling, with ornate murals of nymphs and grand chandeliers, took me to Potterville immediately. The palace timings are from 10:30 am to 5:30.pm. So if you want to avoid crowds start queuing up before it's opening time. And it's better to take a guide, it would cost you around INR 350 for an hour. Oh, and make sure you come back to visit the Mysore Palace in the night. All 180 bulbs on the palace facade light up and make for a beautiful photo opportunity.
What Could Be Better?
The place could be better organised. Since we visited on a public holiday, the palace was overcrowded to the extent that a small mishap could cause a stampede. Considering that, I suggest they manage the crowd by allowing people to enter in batches. Also, you are also not allowed to enter the palace with your shoes on. So there is a queue to deposit your shoes at the counter which was poorly organised and completely chaotic.
What's My Pro Tip?
Make sure you reach the palace early and avoid public holidays or weekends, remove your shoes in your vehicle or deposit it to a shopkeeper around. It is way better than standing in the queue to deposit them at the counter. Plus, it's better if you carry shoes in your backpack so that you just avoid all the hassle, well, that's what we did.
Comments