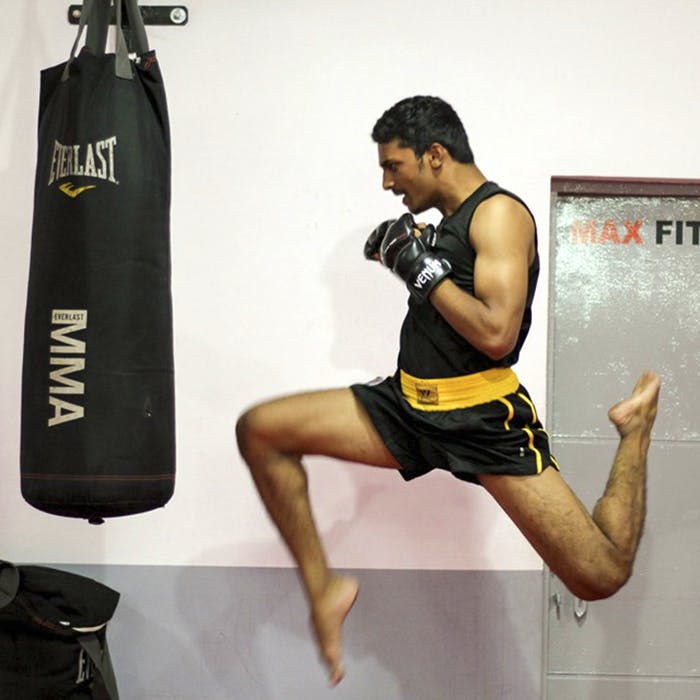 Channel Your Inner Bruce Lee At This Martial Arts Center In JP Nagar
Shortcut
Don't be like Ross Geller (remember Unagi?) — learn martial arts from the pro at the Shaolin Wushu Cultural Center in JP Nagar. They teach everything from sparring and Tai Chi to calligraphy and lion dancing.

What Makes It Awesome
If you've grown up watching Bruce Lee or Jackie Chan films and have tried practising their martial art moves on your (unfortunate) siblings, here's your chance to learn these skills more professionally — not to use on your siblings, of course (although, even if you do, we won't tell!). The Shaolin Wushu Cultural Center in JP Nagar offers a whole range of courses from sparring, Tai Chi and Shaolin Wushu to self-defence programs and even calligraphy.
The centre is run by Shifu (teacher) Keerthi Prasad BS, a 34th Generation Shaolin Temple Disciple, so you know you will be learning the real deal! Keerthi specialises in Sanda (Chinese kickboxing), Wushu (Chinese Kung Fu) and calligraphy. He also teaches history and culture, FYI. Prices for the courses range from INR 1,000 to INR 1,500 per month, and anybody who is above 4 years old can sign up! They also have special programs for children and corporates.
More Information
Shaolin Wushu Cultural Center
Nearest Metro Station: Jayaprakash Nagar
Ask Roshni a question