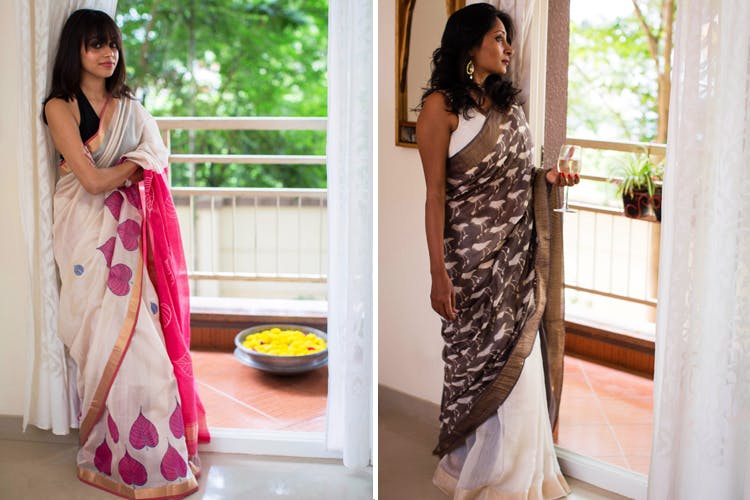 Bookmark Shiuli Creations From Bangalore For A Modern Spin on Handloom Sarees
Shortcut
From khadi to cotton silks, Bangalore-based Shiuli Creations' handloom sarees are as wearable for work as they are for an occasion.
Keep It Mellow
For those who love to play it safe, you can't go wrong with a basic black, white and grey — this one features a classic chevron print and comes with two blouse options. They also have a lovely collection of muslin Jamdani sarees, so for fans of Bengali/Bangladeshi/Mughal-oriented textiles, check it out. We like that most of the sarees are not OTT and can easily be slipped into daily use, with the possibility of making them dressy if the need arises. Although we must add that the sarees can get a tad expensive, especially if you're not buying it for a particular occasion.
Price: INR 5,000-22,000
Contact: +91 9008029184 or e-mail them at shiulicreations@gmail.com
Find them on Facebook here to place an order.
Check out their website here.
Comments