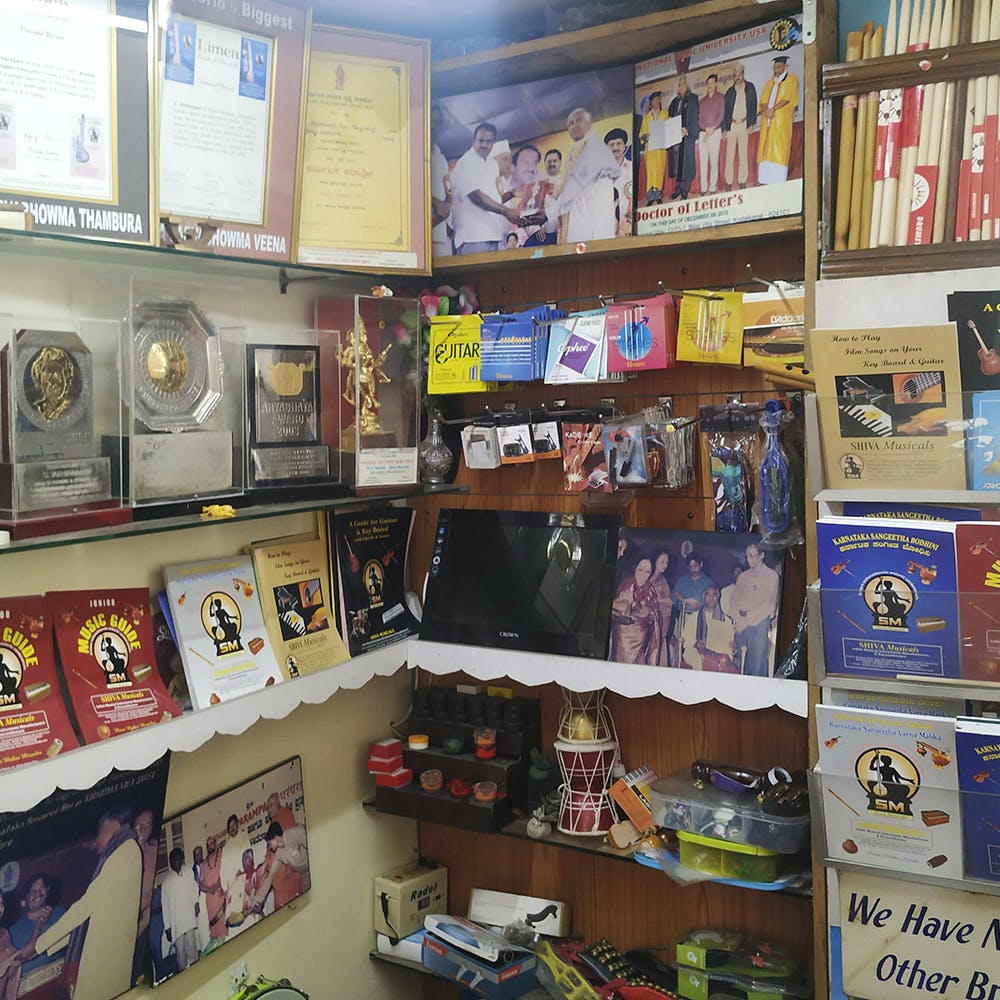 Musical Instrument Stores
Nearest Metro Station:

Srirampura
What The Pluck! This Iconic Store In Malleshwaram Sells Indian Instruments
Shortcut
Are you looking for Indian classical instruments? Shiva Musicals in Malleshwaram is a store that apart from selling instruments, conducts music classes and makes books and CDs to help students learn.
What Makes It Awesome
Shiva Musicals' modest premises contains multitudes: since it was set up in 1983, the store has served musicians playing Indian and Western music alike. It is also known for its instrument-repair services, and for achieving the feat of having made the world's biggest veena. With their main business being a store that sells instruments, they trade in string, wind and percussion instruments like the violin, flute, tabla and dholak.
While their store is on the main road, a small alley at the back leads to a doorway (with the mural of a huge veena, so keep an eye out for that!) which is where the music school is. Apart from conducting classes for Indian instruments, they teach Carnatic music to people of all ages. For those of you who want to pick up singing as a hobby, head here for classes after work. And if you live too far away from Malleshwaram, they make CDs and books that are self-guides to singing. So get your raga on!

Pro-Tip
The store in the front is in a complex and might be hard to find. Be sure to keep an eye out for the Central Library in Malleshwaram, Shiva Musicals is right opposite.
Comments
Musical Instrument Stores
Nearest Metro Station:

Srirampura