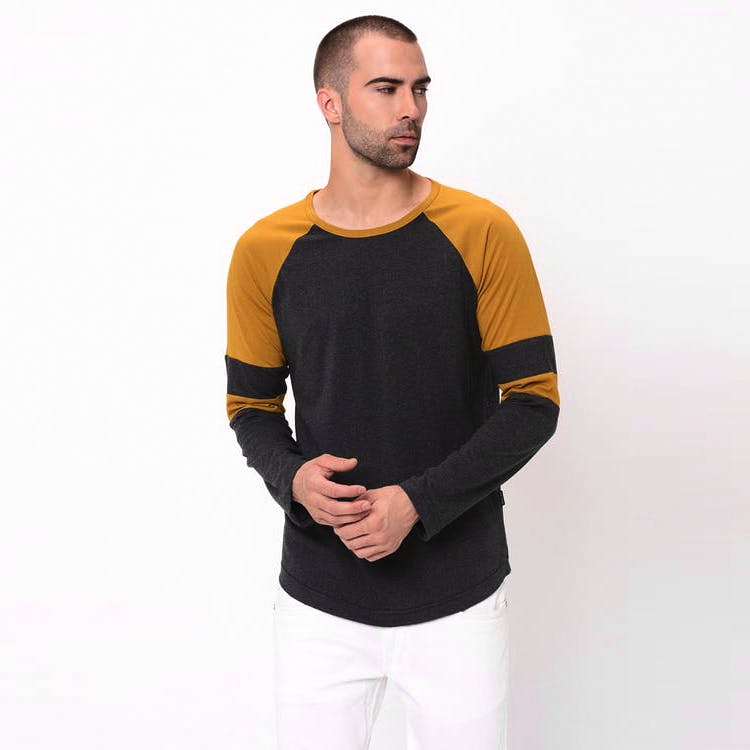 These Dope T-Shirts Are Under INR 599 And We Can't Stop Wearing Them!
The T-shirt is that one fashion piece that never goes out of style and is a staple garment found in any guy's wardrobe. Be it a solid tee or a printed slogan tee, find your perfect pick under INR 599 and buy it online at Shop On LBB. So, these are the dope pieces we love and you should check them out as well.

"Chicken Dinner" Crew Neck T-Shirt
Winner Winner Chicken Dinner! If you are a PUBG addict or know someone who just can't stop playing it, this is the T-Shirt made just for you/them. Made out of breathable cotton, this T-shirt is great for any weather plus looks great on denim as well as chino shorts. Express your love for PUBG with this T-Shirt.

Rick & Morty Theme Dialogue Print T-Shirt
As Rick & Morty's new season is on the way and you are rewatching all the previous seasons, take your craze a little further and show the world with this T-Shirt. With catchphrases and dialogues from this TV show, this t-shirt is a great pick for anyone who loves Rick & Morty. Plus it looks good for a lazy Sunday brunch with friends or even for a movie night. Plus, it is a great conversation starter.
"90s Kid" Crew Neck T-Shirt
The 90's! Ah, those glorious time. If you feel this way almost every other day, then this T-Shirt is the one for you. Get on the nostalgia train and reminisce about the good ol' Cartoon Network, Super Mario and analogue game console days as you sport this T-Shirt. Wear it to lunch, dinner or just about anywhere with ripped jeans and kicks and look like the cool 90's kid you are.

Two-Tone Round Neck Raglan T-Shirt
Crossed that stage of slogan printed t-shirts? or just never been a fan of them? Worry not! The Two-Tone Round Neck Raglan T-Shirt in charcoal grey and mustard sleeve accents is our pick for you. The long sleeve t-shirt is perfect for the season and looks classy and elegant. Wear it with black or white denim, throw in a jacket and impress your date or dance the night away with the boys.
Colour Block Sleeves Printed Maroon T-Shirt
If you are looking for something minimal and classy, the Colour Block Sleeves Printed Maroon T-Shirt is a great choice. This maroon t-shirt with Aztec accents and black short sleeves is both elegant and edgy. Pair it up with black denim or denim shorts and elevate your look.

Comments