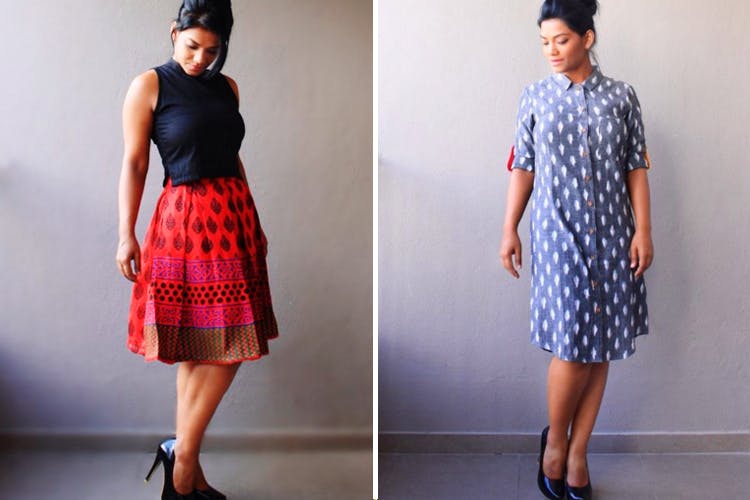 Madhurima Bhattacharjee's Customised Clothes Are Meant For Ladies of All Sizes
The Scoop
Madhurima is a Bangalore-based designer with a well-made, affordable line of western wear. She uses interesting fabrics with minimal details and her cuts are clean and fuss-free. They make for great work wear and casual wear.
Who is It Best For?
Madhurima only designs clothes for women, as of now. She uses bold, quirky colours and fabrics, but her cuts are simple and minimalistic.
How Was My Experience?
Madhurima is friendly, communicative and open to suggestions. Transacting with her is a delight. The great thing is, she is very amiable and readily customises clothes for curvier and plus sized ladies. It helps that her collection is very contained rather than huge and over-whelming. Added bonus is that she is an animal lover and uses a part of her earnings to support animal shelters.
Also On Madhurima Bhattacharjee
Comments