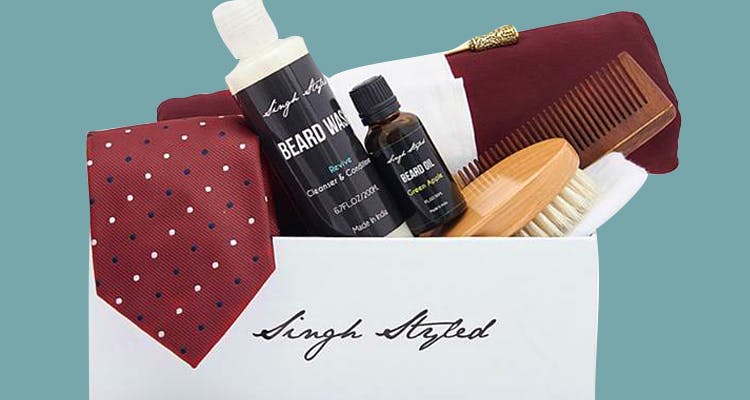 Up Your Sikh Swag With Turbans And Grooming Merch From This Awesome Webstore
Shortcut
Touted to be world's first online store focusing specifically on Sikhs, Singh Styled sets you up with trendy turbans and top-notch grooming products.
Singh Is King
Known for their flamboyant nature, most Sikhs (here referred to as Singhs) really know how to rock the turban and beard like it's Movember, all year long. But here to take that style ante even higher, Singh Styled covers all your grooming, styling, clothing and accessory requirements under one roof. Oh, yes. You read right.
Head Talk
Turbans are categorised under Classic, Essential and Special so lads, you can stock up on soft voile ones for daily wear, but up your swag in colours ranging from pink and sky blue to red and mustard yellow. We love the Special collection, which will see Singhs sporting Sea Blue and Valentine Pink too. How's that for snazzy, eh?
Mane Care
And don't go thinking that it's easy to maintain that awesome kesh. Stay suave and sassy with their range of beard oils and washes. Green Apple, Citrus and Honey Drop are their top oils that are meant to make your beard look elegant. The bottle also says it's got a sensual fragrance, what with all the jojoba, argan and grape seeds it's made from! How about that ladies? And that isn't all, they even have combs and brushes that condition and moisturise the beard, in various skin types, naturally.
Leave It To Pros
If all of this is too much for you, then leave the hassle of curating your grooming kit to the fine folks at Singh Styled and opt for their Subscription Boxes which start at INR 999. All you need to do is pick from either Singh Styled (which comes with a couple of turban styling products and three grooming ones) or the Singh Styled Lifestyle which further adds on a few lifestyle products as well as a style guide. Currently, they ship for free across India.
Buy their products online here.
Price: INR 250 upwards
Find them on Facebook here.
Comments