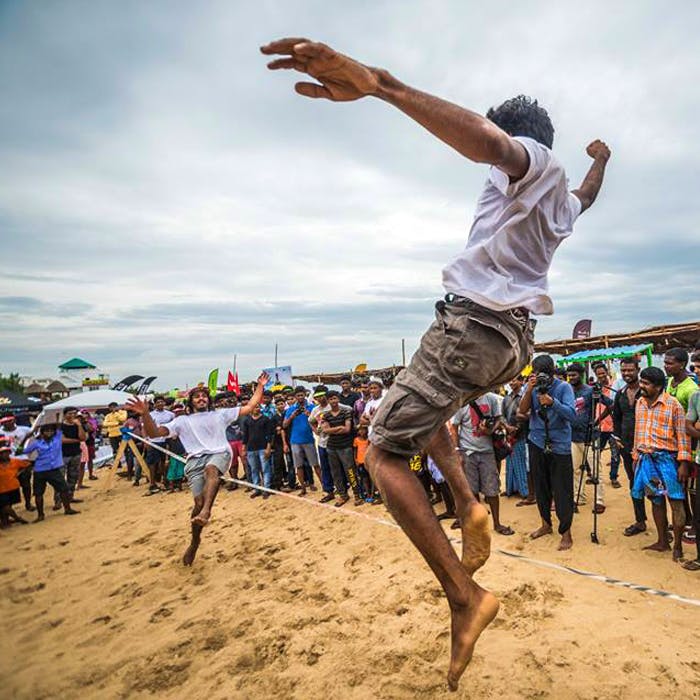 Can't Go For An Adventure While At Work? Let The Adventure Come To You!
Shortcut
Slacklife Inc is the first of its kind company completely dedicated to the sport of slacklining. And you don't need to go to them, they'll bring the slackline to you. Yes, even at office!

What Makes It Awesome
Life is all about having the right balance, we trip, we fall, but at the end of it all, we've all had our share of fun. Something which is very similar to this is slacklining. Yes, the sport wherein you balance yourself on a rope. While we do head to Cubbon Park many Sundays with fellow slackers, this particular company mainly conducts workshops and slacklining sessions for different corporate offices for their team building and internal fun sessions at their workplace itself. So, forget coffee machine talk and instead have some proper slacklining competitions at work. Slacklife Inc. is based out of Mumbai and conducts slacklining sessions and workshops at corporate offices all around the country.
They will literally bring slacklining to your office. Since, the setup process is not a tedious one, and does not really require a lot of equipment, the company conducts most of the sessions at the workplace itself. This saves a lot of time, and also can give you a break from the monotony of a regular day at your workplace. The charges for the full day packages start at INR 40,000 and half day for INR 30,000 onwards. These charges are non-inclusive of travel and taxes.
Pro-Tip
Samar usually does slacklining sessions in different cities across India, and if you're interested in joining, just hit them up! Also, Bangalore has its own slacklining community now, thanks to them!

Comments