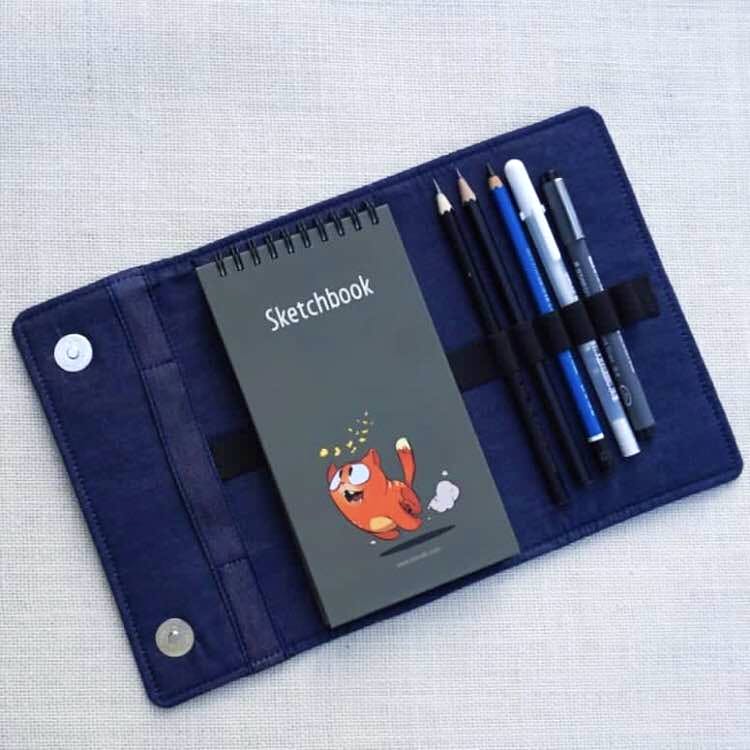 Smartie To Jot Books: Get Sketchbooks And Tool Kits For Artists On The Go
What Makes It Awesome?
Whether you are a doodler or an amateur artist, kitting you up with style is what Lilorosh does best. Their aesthetic and supremely functional smartie kits are something that I'm totally digging. If you are wondering what a smartie is, it's basically like a tri-fold pouch but only better. The kit can hold a book (either a journal or a sketchbook of a certain dimension) and up to six pens and/or pencils. No more having to carry a bag, simply carry the smartie and you are good to go. Oh, and guess what, the smartie is left-handed friendly too. All you need to do is simply flip the kit so that the pen holder falls to your left and the book holder to the right. Tada! Journals and sketchbooks make for the perfect gift for that artist friend or if you are a stationery fiend, and, then for yourself. I know I'm getting the jot book combo to take notes during edit meets. There's also jot books that come with perforated pages that you can use to well, jot down your ideas, to-dos, and oh and even doodle too. For anyone who gets the technicality of paper, these jot books come with 120 gsm thick paper. For anyone who loves snail mail and sending postcards, check out the postcard collection that comes with cute prints -- foxes, koi pond, and cats and dogs.
What Could Be Better?
I'm a little disappointed that the journals have only 100 unruled pages. But then again, I don't mind stocking up on extra journals. The more the merrier, right?
How Much Did It Cost?
It starts at INR 200 for a set of two postcards. Smarties are priced at INR 1,600.
Comments