Want To Workout In Under INR 3,000 A Month? Sign-Up With Snap Fitness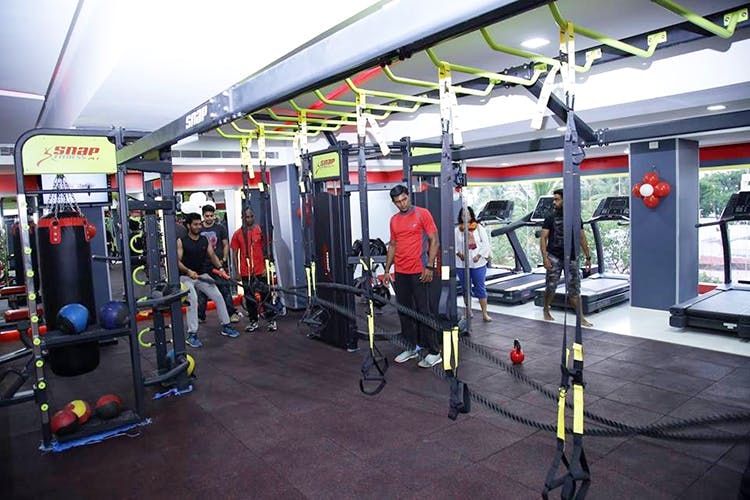 Shortcut
If it's budget workouts that don't compromise on quality equipment and qualified trainers, sign up at Snap Fitness.
Oh, Snap
In the ever changing world of fitness, Snap Fitness has always been the go-to place if you're looking to work out without burning a hole in your pocket. While they may not be swanky or have a swanky spa feel, no gym of this franchise can be faulted for lack of equipment. Or friendly but motivating trainers for that matter!
Over at the Indiranagar centre, which, like all of their other centres, is open 24/7, the machines are slightly old but functioning. You'll find a multi-gym, bench press stations, cables and pulleys, dumbbells of all kinds, and of course, numerous cross-trainers, treadmills and stationary bikes to get in that cardio workout.
Getting Results
What we like about this gym is that there's always a trainer walking past to motivate you. If you've opted for a personal trainer then they won't leave your side! So you really cannot slack at any of the activities. But rest assured they will get results. That said, some of the trainers are known to push beyond limits; so best to know your own limits so you know when your body needs to stop. If you've been working out regularly before, then you can keep to your own regime.
They also host many group classes like aerobics and zumba, so keep a check on their notice board so you can mix up your routine. Oh, also there's a trampoline. Go, get fit by jumping.
#LBBTip
While it is open all day and night, going post 10 pm means you're mostly on your own. You may even have to turn on a light or two.
Comments