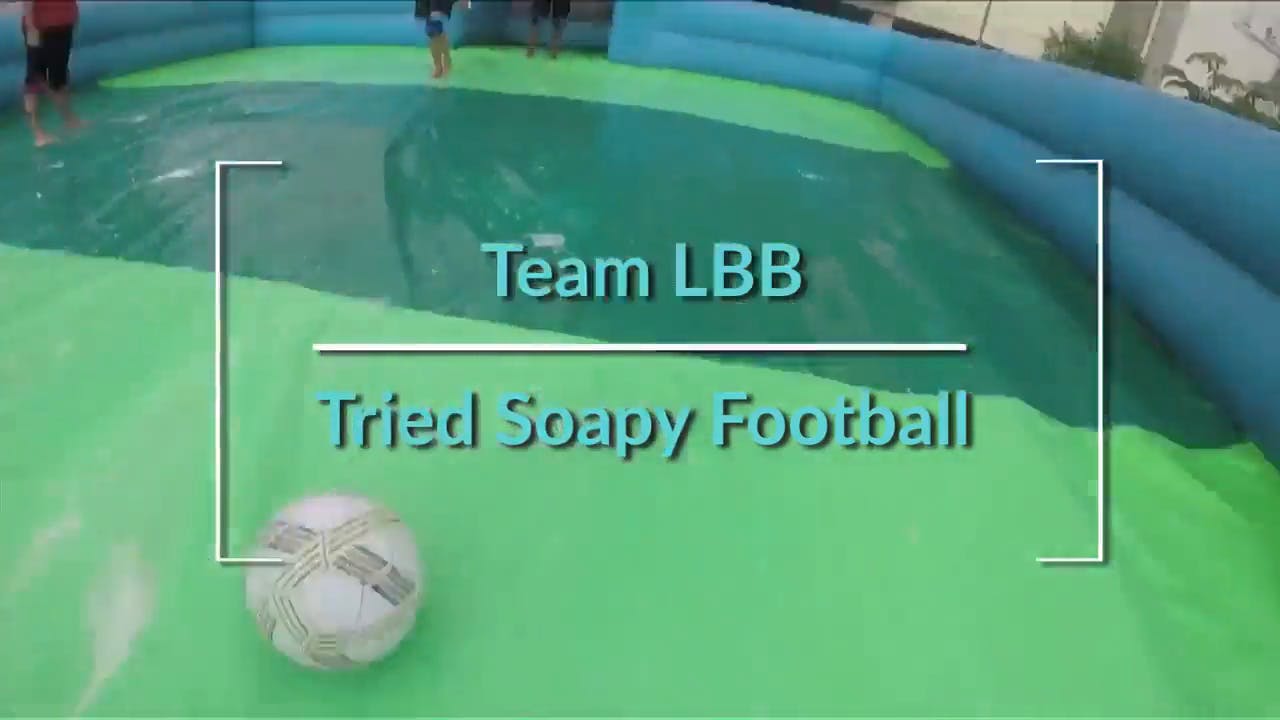 Nearest Metro Station:

Jayaprakash Nagar
Slip, Slide, And Score Goals: Have You Been To City's Only Soap Football Arena?
Shortcut
Soapy Football in JP Nagar is exactly what you think it is. A big inflatable pitch filled with soapy water, where you have to score a goal. Simple? NO! Scoring a goal is easy, it's the stability, walking and running that is the real task! Sounds fun right? It's crazy fun, guys!

What Makes It Awesome
It's soapy football and to us, it's one of the best forms of football since beach football. A big inflatable pitch is filled with soapy water (mild shampoo water) and that's where all the madness begins. Your goal, should you choose to step onto the pitch is to try and score a goal without slipping, sliding, and looking like another Neymar in making. But no honestly guys, it's so slippery, even the most non-football player amongst your team can do a sliding tackle like a pro. Oh and don't even bother running after the ball. Just slide and let the soapiness take care of the rest.
It's absolute madness and extremely fun. All while being safe to a point. The floor is soft and filled with foam to cushion your falls (which will be plenty). Plus, you get elbow and knee pads before entering and there's inflatable cushioning all around the pitch. So even if you push your opponent, they'll just bounce off it. Or back to you. More the people the better, although that maximum people allowed on the pitch is eight. We say go with a bunch of friends and have a tournament of sorts. Team LBB tried, and while the score ended at 14-12, we were all winners for the comedy we produced with our very dramatic antics. Never mind that we ached a little bit the next morning!

Pro-Tip
There are shower facilities available and the folks who run the arena are okay with you bringing snacks and non-alcoholic drinks to have after the game. Just remember to clean up afterwards.

Comments
Nearest Metro Station:

Jayaprakash Nagar