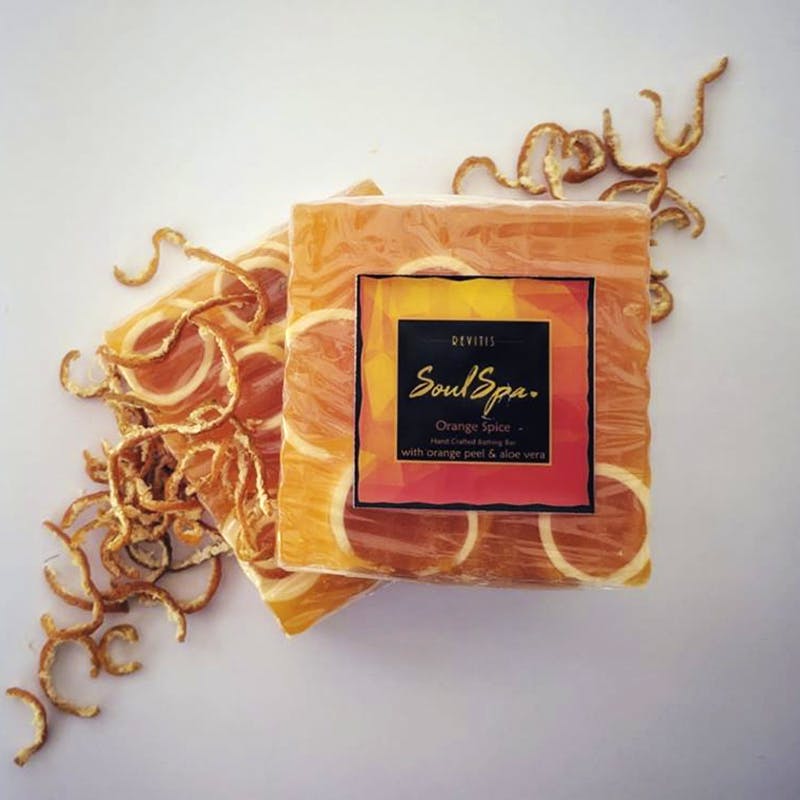 Think Soap Is Boring? Think Again, With This Range of Luxury Soaps From Soul Spa
Shortcut
Despite the era of body gels, Soul Spa will have you switching back to old-school solid, smooth and delectably fragrant bars.

What Makes It Awesome
The feeling of unwrapping that brand new cake of soap and setting it by your bath is unmatched. Soul Spa introduces a delectable range of bathing bars enriched with natural ingredients with no chemicals, added colours or synthetic perfumes, and handcrafted with love, to give you a spa-like bathing experience. Their selection of soaps includes Haldi-Kesar soap that imbibes the fragrance of Oudh and sandalwood and the Ace of Hearts which is a limited edition charcoal soap.
Their Milk and Rose bar is made of raw goat milk infused with pure steam distilled rose water for sensitive skin, and their Orange Spice bar is created just for men loaded with aloe vera, but possessing a citrus and spice aroma so that your male ego can maintain status quo. If that sounds good, you'll be more excited for their packaging with a classic matte black cover that showcases the soap through a pentagonal silhouette cut out. All of these soaps average at only INR 250 per bar, so buy yourself some Soul Spa and give your skin the love it needs.
Pro-Tip
Although the company mainly sells off its website, its office in RMV 2nd stage showcases their products as well. So if you live close by you can always pop in and buy some.

Comments