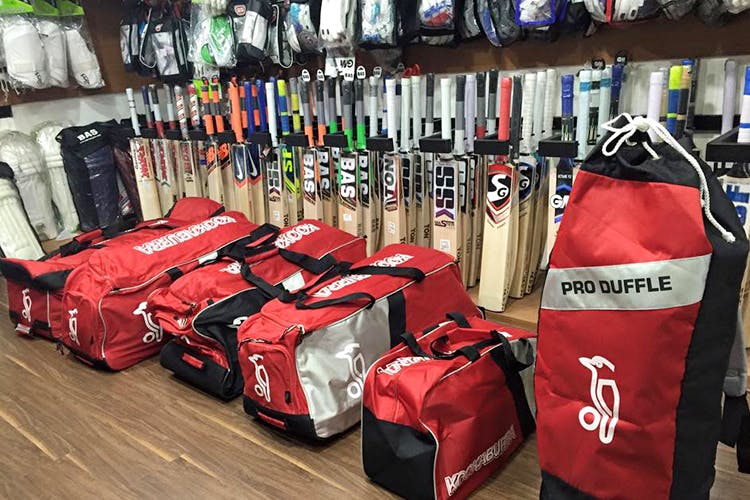 Bats, Balls And Helmets! Best Places In Bangalore To Buy Sports Gear For Kids
This article originally appeared on the blog mycity4kids. 
Sports are a great way to keep your kids active, healthy and fit. But finding sports equipment for your children can sometimes be a time-consuming process, especially if you don't know where to look. So we've made this task easier for you – from where to buy archery equipment for your kids, to branded cricket equipment and lots more  – Read on to know more about the top places to buy sporting equipment for your kids.
Decathlon
With large warehouse styled stores across Bangalore, Decathlon is every sport lovers' dream come true by making sporting equipment more accessible and affordable to people. Known as one of India's biggest sports and lifestyle store, their equipment range caters to all levels of competency – from kids to experts and offers over 5,000 products – from swimwear and sports shoes to riding gear and camping equipment – the list is endless . The store also has a wide range of discounts and offers, both seasonal and regular.
Find a Decathlon near you here.
SportXS
SportXS, located in prime malls across the city, offers over 6,000 products across 32 sport categories and 60 brands. From high quality carrom boards, archery, fishing, rugby, running, netball, skating, surfing to cricket, golf and karate, SportXS offers a wide variety of equipment and sportswear. For kids they also stock brands like Disney, and Lego sportswear.
Find a store near you 
here
.
Lal Rakhra Agencies – The Sports World
More than 20 years old, Lal Rakhra Agencies offers a wide range of sports goods, shoes, swimwear, sportswear, fitness & health equipment, trophies and medals – traditional as well as custom made. Their showroom at Cambridge Road is spread over 4,000 sq ft across two floors. Lal Rakhra is also the official sports supplier for a number of schools in Bangalore.
Where: 15/39 ,Cambridge Road, Halasuru
Olympic The Sport Shop
With five stores across Bangalore, Olympic The Sport Shop offers basic sporting equipment for kids who are learning basketball, swimming, cricket, darts, skating etc. They also have indoor park and play equipment for toddlers.
Find a store near you here.
Fitness And Fairies
Fitness and Fairies is India's premier dance and fitness wear shop bringing the best in international dance and fitness brands. For kids learning ballet, this store offers ballet leotards, ballet skirt, sansha tights, satin ballet shoes and leather ballet shoes, among other things.
Where: G2, Casa Capital, Ground Floor, 17, Wood Street, Near Karnataka Bank, Ashok Nagar, Ashok Nagar
The Crown Cricketer
The Crown Cricketer started as a small store with four brands and 20 bats. It soon became one of Bangalore's favorite cricket store which housed more than 20 top Indian and international brands. The Crown Cricketer is an authorised retailer of SG, SS, Stanford, Spartan, Bas Vampire, MRF, Adidas Cricket, BDM and many other brands. They stock some of the best affordable equipment along with the exclusive players series equipment for cricketers of various levels.
Where: 6, Ground Floor, Commander Place, Raja Ram Mohan Roy Road, Richmond Circle
Speedo
The Speedo Store is the perfect place for swimwear, training equipment, swimming accessories and apparel for your kid, especially if you are looking for professional quality swimwear. They also stock snorkelling kits and scuba masks for kids.
Find a Speedo store near you here.
Evergreen Golf India
Located about 300 meters short of the KGA Golf Course is Evergeen Golf, one of India's largest golf superstore for golf clubs, golf equipment, accessories, gear, clothing and apparel. They have an online store as well as a physical store where for kids you can get junior golf kits, shoes, gloves and other kids' golf accessories.
Where: 8, 617, Karnataka Golf Association Road, Old Airport Road, Kodihalli
Comments