The information in this post might be outdated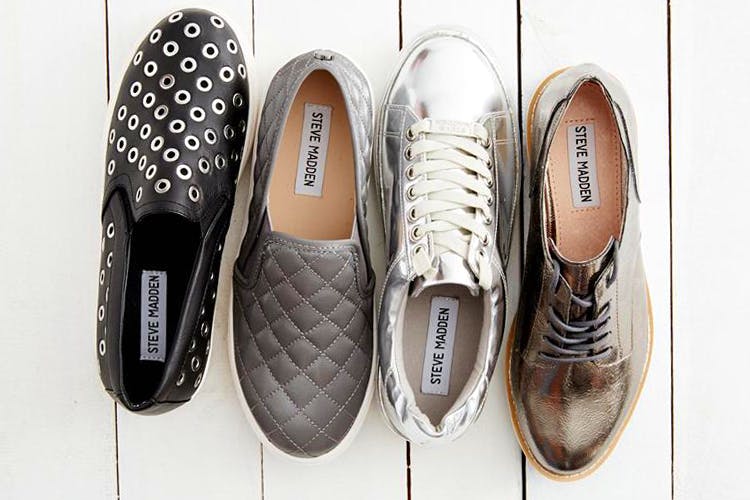 Head To Steve Madden In Garuda Mall For Gorgeous Shoes And Bags
What Makes It Awesome
That's right, American shoe designer Steve Madden has an outlet in Garuda Mall. This makes it closer to having the complete shopping experience in Garuda Mall with brands such as Forever 21 and Aldo Accessories just around the corner. We won't be forced to hop over all the way to Phoenix Market City anymore, although we can't deny the Madden store in Indiranagar is pretty amazing too. Even then, looks like "the more the merrier" phrase was coined for exactly this. Signature sky-high stilettos, some with faux diamonds and stones encrusts, are ones to grab, for anyone looking to live the high life with all that bling.
Their trendy knee-high leather boots can be bought and saved for winter! Also check out their metallic bags for a bit of "shiny, disco ball"! In bags, you'll find crossbody and clutches, belt bags, backpacks, shoulder bags and even totes. Calling all men, they even have a collection for you. Sneakers, casual shoes or if you're heading out for a party - dress up and get into formal shoes. Head here in case you want to buy some fancy accessories!
Pro-Tip
Steve Madden is priced on the higher side so only head here if you're willing to splurge.
Comments