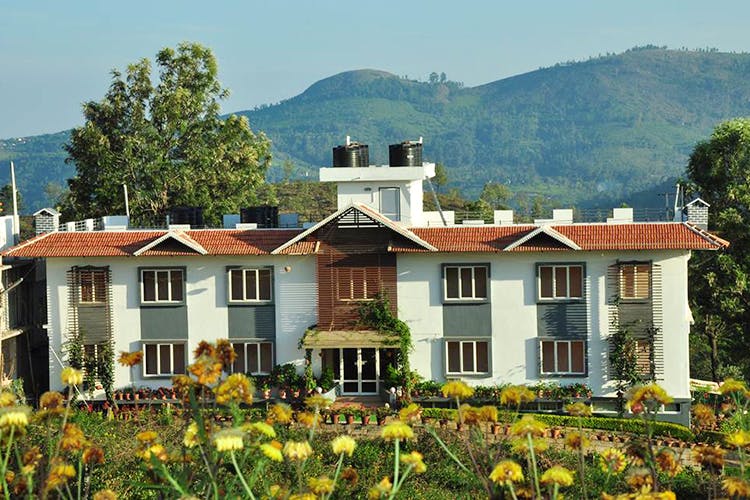 Check Your Fam Into This Homestay In Coonoor To Beat The Heat And Enjoy The Green
Shortcut
The Sunvalley Homestay in Coonoor is for anyone looking to enjoy the best of what Ooty has to offer — serene greens, pleasant weather, and the spectacular view of the hills.
Fam-Jam Fun
A little away from the touristy spot of Coonoor, Sunvalley homestay is perfect for those weekend getaways where you just want to unwind and spend some quality time with your family and friends. Since the homestay is nestled amongst tea estates, every room offers an excellent view of the entire area that's worth capturing on your DSLR or Instagramming it. The rooms are spacious and come with all the amenities. Some of the rooms also come with balconies, so if you're unwinding after a long road trip, you know exactly where to chill and relax.
Happy Stay
The homestay comes with super-friendly staff who ensure that you've a pleasant stay. Everything from room service to meals is taken care of with the utmost care, so much that you'll almost feel pampered. Oh, and did we mention that the place has a couple of labradors and rabbits wandering about?
Things To Do
The homestay is a stone's throw away from Sim's Park. You can either relax in the garden surrounding the homestay or take a cycle and explore the town of Coonoor. Popular landmarks such as the Ooty Doddabetta Peak, Lawrence School Lovedale, Ooty Rose Garden, and  Ooty Botanical Gardens are all within the 10 km radius. If you have your own vehicle, you could drive down to the Pykara River waterfalls which are about 30-odd kilometers from the homestay.