Whatever Your Size, Shape, Occasion Or Style, Get Your Custom Fitting With A Click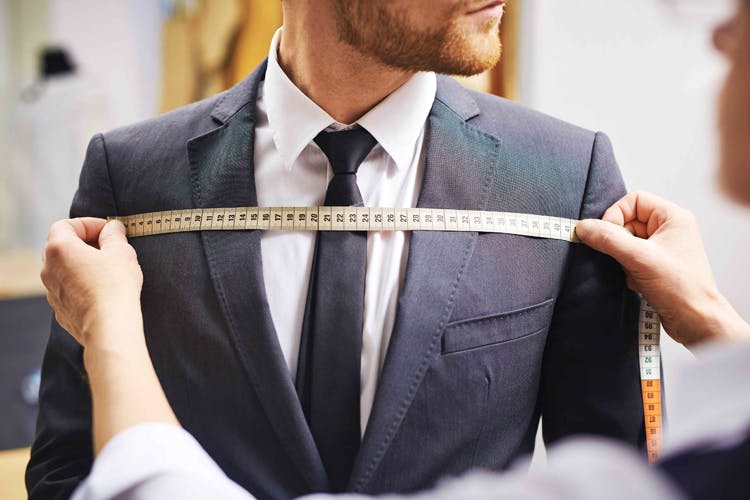 Shortcut
Get nearly anything completely custom designed and stitched for you by just booking a service online at Tailorz.in.

What Makes It Awesome
Watching Suits or Mad Men, Scandal and the like are all formal outfit goals for those occasional events that require them. While playing dress up (a rather expensive version at that) at stores is all fun and games, it's so much better if we could just get it done right as we roll out of bed no? Tailorz.in is a tailoring service where you book a session online as well as a rough pattern of what you want based on the styles available on their website (like creating an online avatar just for your clothes).
Once booked, a representative will come over at the selected with a swatch book for materials, as well as their fashion expertise for taking measurements as well as a style consultation if required. Their service promises a customised the fit, length and anything else really, exactly the way you like it within 2 weeks of making your booking. Choose from their patterns for trousers, skirts, shirts, jackets and full suits for men and women. Should you be dissatisfied once you receive the finished product they deliver, they offer free alterations as well! Prices for formals start at INR 1,250 (for shirts) and go up to INR 8500 (for full suits).
While us oddly shaped and pressed for time humans love that they have custom fits for formals, they do the standard casual wear (except t-shirts) and ethnic wear too! The prices for these start at INR 1,500 upwards (for shorts) to INR 1,750 upwards (for jeans, chinos, and dresses) for casuals and INR 850 upwards (for blouses and bottoms) to INR 1,500 upwards (for full salwar suits) when it comes to Indian wear. Any heavy work or extra details (like ruffles and other embellishments) will cost extra depending on how much you get done.
Pro-Tip
They also have "tailoring only services" where they'll stitch whatever you need with the material you provide and charging you just for the stitching, which we think is ideal for getting Indian wear.