The information in this post might be outdated
Kigga Calling: Head To This Waterfall Near Sringeri For Its Scenic Views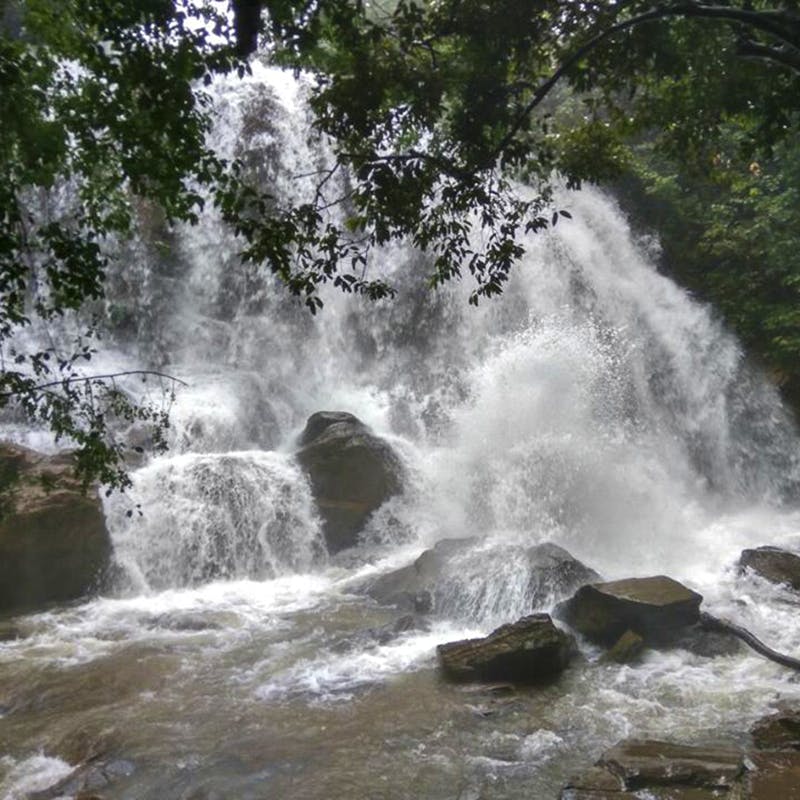 Shortcut
Take a road trip with your squad and spend an afternoon taking a dip in Sirimane Falls.

What Makes It Awesome
Situated deep inside a reserve forest area about 5 km from Kigga (near Sringeri), Sirimane Falls is one of the many beautiful waterfalls on the Western Ghats. If you're heading here from Agumbe, try and make a road trip out of it - the ride through the forest is lovely and full of adventure. Think lush greenery, narrow (and bumpy) roads and, if you're lucky, spottings of exotic animals!
At the falls, there is a pay and park service and a public washroom. In case you're hungry or craving for some chai, you'll find some eateries in a small clearing in the forest. To head towards the falls, pay the token entry fee (about INR 10) and walk down the flight of steps for about five minutes. You'll hear the gush of the water hitting the rocks much before you actually see the beautiful spectacle. In fact, the water from the falls feeds the paddy fields and coffee estates found downstream. If you compare it to the much bigger Jog Falls which can only be admired from a distance or through an arduous journey to the bottom, Sirimane Falls is much more accessible. Unfortunately, that means it can get pretty crowded and touristy, but hey, we still think it's worth a trip.
There are changing rooms available, so don't forget to carry spare clothes with you. We're certain you'll feel like taking a dip in the waters when you see all that mist and spray of this magnificent waterfall! The best thing about paying a visit to Sirimane Falls is that you can easily club it with visits to the nearby Uluve Bird Sanctuary, Agumbe and the Sringeri Temple.
Pro-Tip
The entry to the falls is open from 8 AM to 6 PM, and the best time to visit is from September to February, immediately after the monsoons when it isn't too dangerous.

Comments