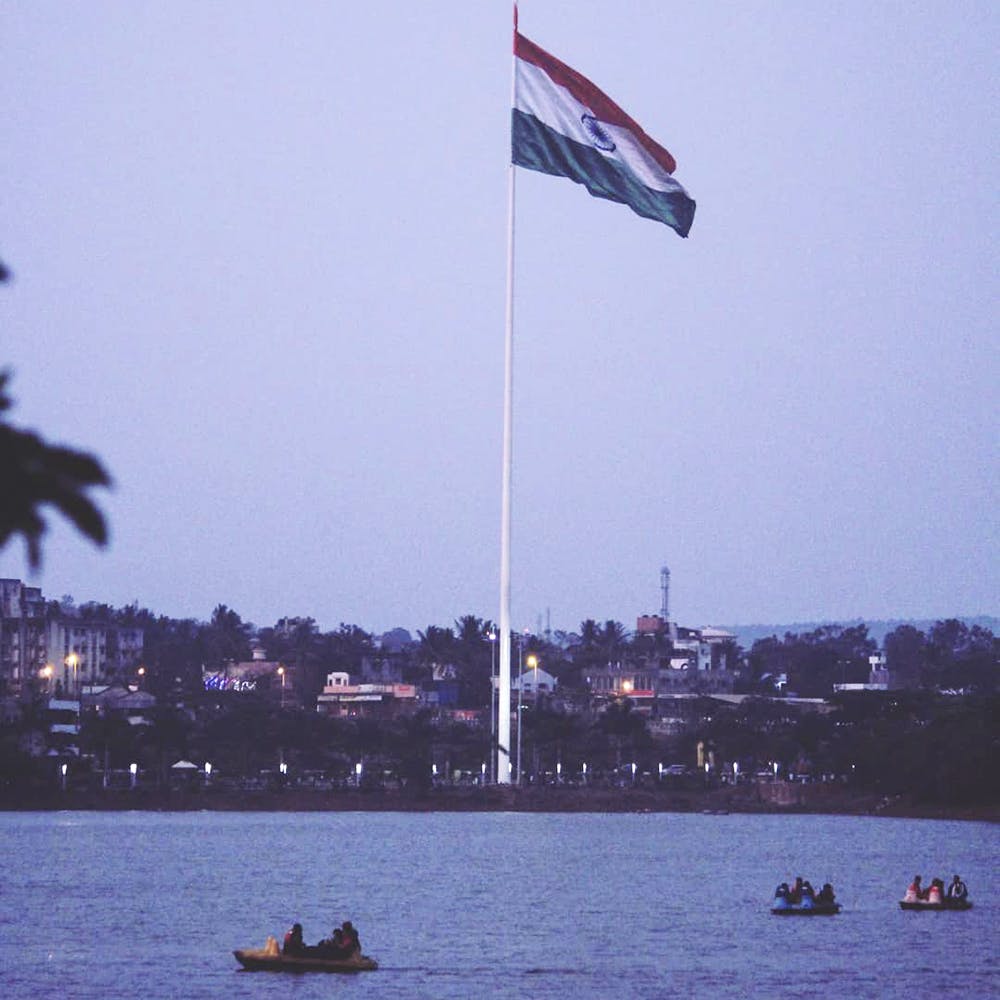 Road Trip With A Side Of Patriotism: This Spot In Karnataka That Has India's 'Tallest' Flag Flying High And Mighty
Shortcut
Pack your road trip essentials and bucket loads of patriotism, and head to Koti Kere in Belgavi, where you can see the country's tallest (apparently) flag flying high!

What Makes It Awesome
"How's the josh? It's 110-meters high and mighty, sir!" That should be you after you have done your eight-hour road trip from Bangalore to Koti Kere in Belgavi, where what is touted to be country's tallest flag is located. It's so much closer to home if you think about it given that the other tallest Indian flags are in Pune and at the Indo-Pak border in Attari. Apart from being the tallest, it'll be one of those few Indian flags that will be flown at all times, so even if you happen to reach here late evening, you will still be able to see the flag as it's well-lit.
There's a small park where you can stroll around and take pictures of the flag in all its glory. Since it's on the banks of the Koti Kere Lake, you can even get one of those scenic shots for your Instagram. You might find photographers at the area who will click a picture for you with the flag in the backdrop and give you the copy then and there for an amount. Once you are done soaking up all that national pride, head to the historic Belgaum Fort which is nearby.

Ask Sreepathy a question