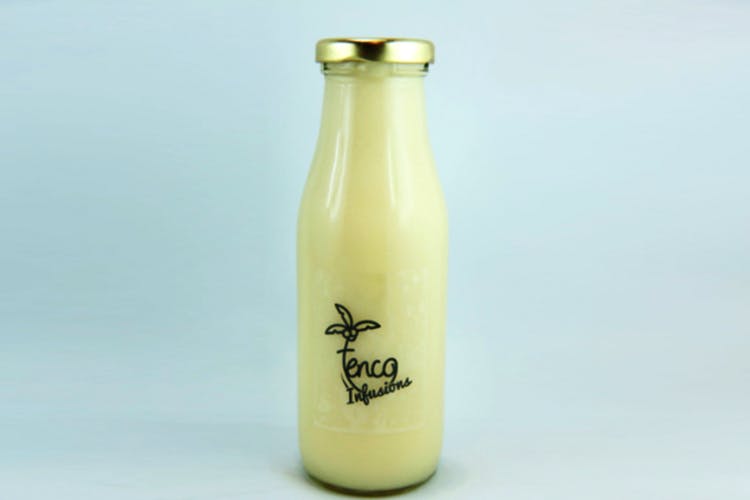 Coco Banana Smoothies To Tender Coconut Coolers, This Shake Shack Does Coconut Treats
Shortcut
Skip high-calorie milkshakes and aerated drinks, and take the healthy route instead by cooling down with shakes, coolers and salads at Tenco Infusions, all made with tender coconut water.
Take A Chill Pill
A cute little shack, complete with white brick walls and a single service window, Tenco Infusions takes us straight to the beaches of Malibu or Hawaii with its range of refreshing treats — all coconut water based. This Indiranagar establishment is doling out plenty of Coco Shakes for us to try out. Choose from options like the Coco Banana Smoothie and the Coco Espresso made with coconut milk and black coffee to sip. Or stick to the classics with a tall drink of the Tenco Refresher, a coconut water cooler with coconut cream and jaggery syrup mixed in. Want to munch on something while you're at it? Pick from the fresh greens and salads that you can also get from here like an old-school grilled chicken caesar salad and their Thai Cucumber Salad with all trimmings including bean sprouts, a hint of mint and a sour chilli dressing.
Prices are just as cool as the menu here, starting at INR 95 for the coolers and shakes and INR 150 for the salads. So head on down there for mini beach vacay feels and get in on some fresh smoothies and salads at this shake and snack shack.
#LBBTip
Want a month's worth of home delivered tender coconut water drinks? A monthly subscription of 20 drinks will cost you INR 800 while a bi-monthly subscription of 10 drinks will cost just INR 450. Drop them a Whatsapp message at +91 9110624400
More Information
Tenco Infusions
Nearest Metro Station: Indiranagar
Comments