The information in this post might be outdated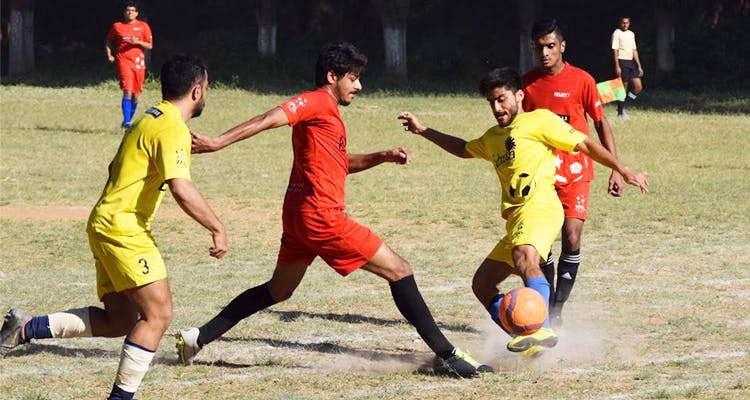 Aspiring Footballers In Town Can Kick It Up A Notch With The Amateur League
Shortcut
The Amateur League brings together beginners, aspirants and professional footballers in the city for regular matches throughout the year.
Football craze
Budding and professional footballers who have always wanted to be part of something like the Indian Super League (ISL), perhaps in your own city even, here's some good news for you! The Amateur League (TAL) may just be what you're looking for. Formed in 2014 by the trio, Prithvi Ramakrishnan, Uzair Ahmed and Kishore Reddy, the 11-a-side football league was started to encourage amateurs in the sports community. Following a semi-professional format which involves relegation and promotion of players/teams across two divisions, the league is currently in its third season with matches happening every weekend.
Kicking it up
Of the 24 Bangalore-based teams which are part of Season 3, Parikrma FC (with students from the Parikrma Centre for Learning) is currently leading, closely followed by Horizons FC who were the winners of the first season and runners-up in the second. Check out TAL's Facebook page for regular updates on everything from statistics and match-day reports to videos of the games. They also have detailed stats on each team member, making it easier for you to keep track of your favourite player. And, if you are an aspiring footballer, we suggest you sign up right away. So, bring on your Ronaldo, Messi or Neymar game, and show the folks on your team some magic on the pitch.
Where: Holy Ghost Church, Richards Town
When: Every Saturday and Sunday
Contact: +91 9008503916
Register as a player or team here (open to players above 14 years).
Find them on Facebook here.
Check out their website here.