The information in this post might be outdated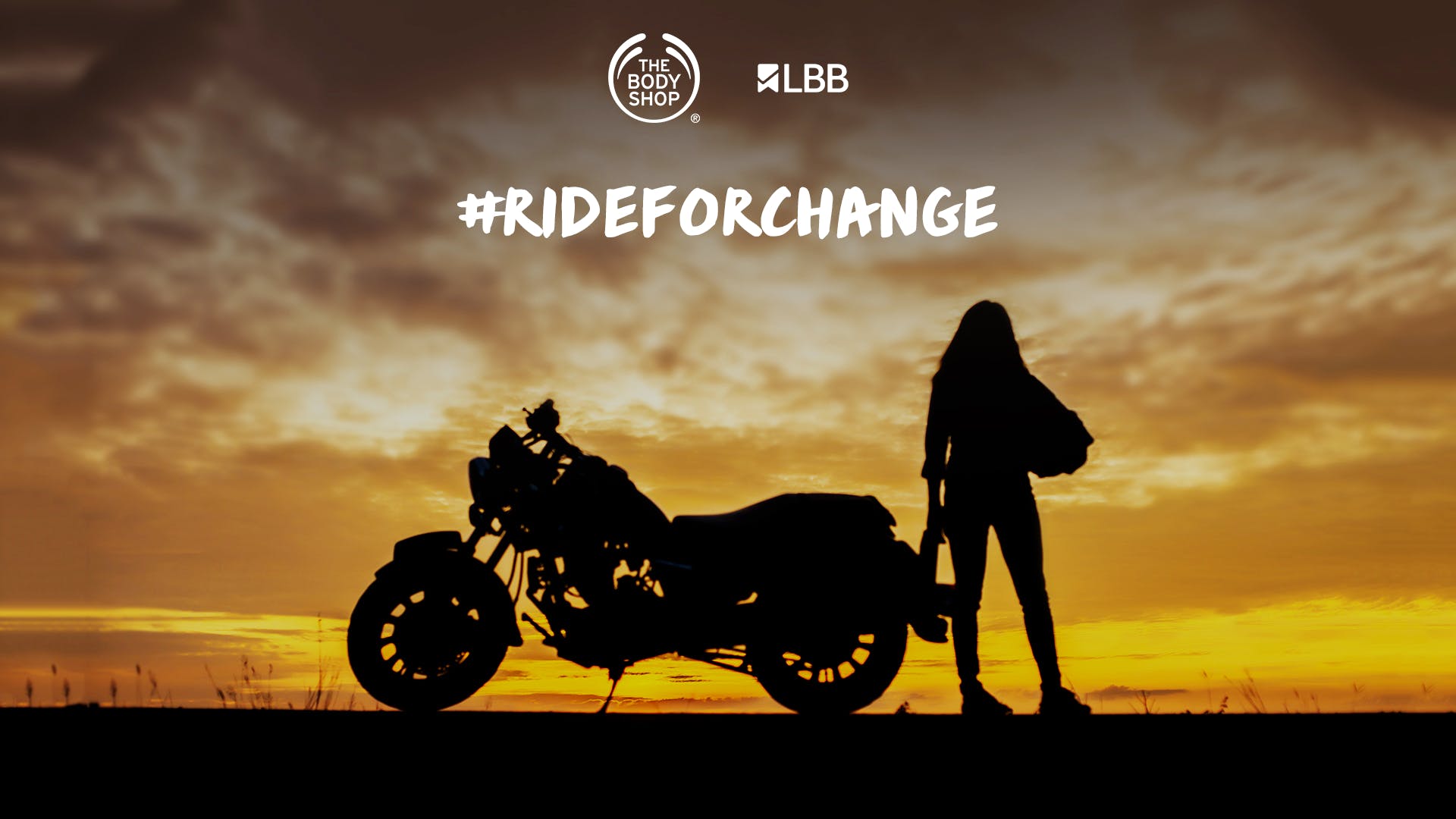 #LBBContest Participate In The Body Shop's #BBOB And Get A Chance To Be A Part Of This Awesome Bike Trip With LBB!
Shortcut
Women! Love riding motorcycles and changing the world for the better? You can do them both with us on July 13 in association with The Body Shop. We are looking for boss women to join us on this #RideForChange to do our part on reducing plastic pollution. Register now to join us for this road trip!

Ride To Make It A Better Day
The Body Shop is doing great work with local waste-pickers community to solve plastic pollution, one community at a time. Read about their #PlasticsForChange initiative here. As a part of this thoughtful initiative, LBB and The Body Shop is hosting a bike trip with you awesome women. We are determined to show the brand our support by taking these bottles from their Indiranagar center and ride all the way to their aggregation centre. Would you join us on this #RideForChange? Then go ahead and register.

A Li'l Fun Never Hurts
In the spirit of this cause and the road trip, we have decided to make it a fun day for you and us by planning breakfast, interactive fun games, awesome giveaways and more! Ready to be friends for life?

Awesome, How Can I Be A Part Of This
All you need to do is hit that "register" button to be a part of #RideForChange and LBB team will get in touch with you to confirm your participation.

What You Need To Know...
...Is how to ride a motorcycle. Also, a love for the cause and the brand wouldn't hurt! We suggest you carry your helmets 'cause we are sticklers for rules.

Comments