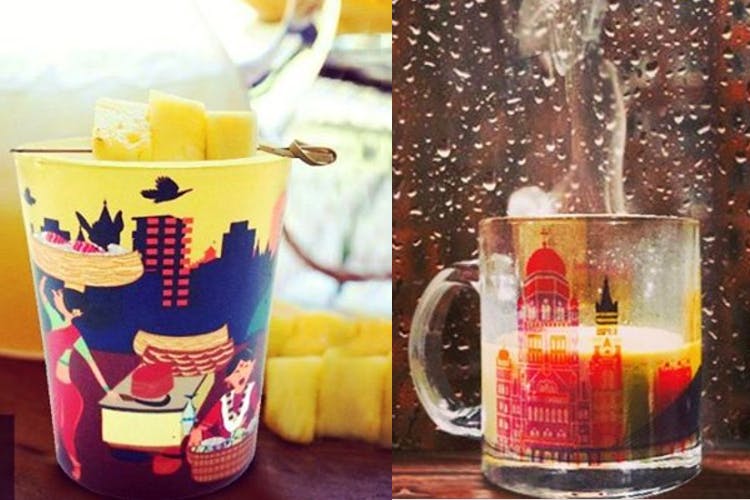 The Elephant Company Takes Us To The Funky Town Of Accessories
Shortcut
Mumbai-based The Elephant Company believes in all things funky — from home decor needs to personal accessories, this is a classic case of having "an elephant in the room". Not.
Colour Story
Wait, no. You did not just think these guys rented out or sold elephants, right? OK. Good! Although we have to say they have a lot of products featuring the good old elephant, inspired by Indian heritage. Tropical India at its best in the monsoons is obviously seeing a lot of rain and well, July has only begun, guys. For the rest of the crazy downpour season, these happy umbrellas could really cheer you up on days when the sun doesn't shine. In a splash of Faber Castell colours, these umbrellas, featuring flying elephants and funky bicycles, are blinding our eyes, in a good way! We're also digging their splashy collection of stationery, which includes steel card holders, notebooks and journals. Work can definitely get more interesting if there's a pretty book sitting on your desk, staring at your face, innit?
Adding Some Quirk
The Elephant Company also has something for everyone who loves beer, tea, coffee, whiskey or even water. Mugs, shot glasses and cups featuring quirky birds and Indian bazaars are among our favourites. There! All your drinking needs taken care of right here. Even their wall clocks are gonna make you wanna wake up on time. Clocks featuring the regular autorickshaw wala and the famous Kathakali face bring the whole Indian essence out. Very much liking these, people.
Travel In Style
Obviously going on a vacay is meant to be fun, but if you can make it more fun, then you'd say 'yes', yes? And if you're travelling for work, even more reason to add some kaleidoscopic beauty to your belongings, iPad sleeves, passport holders, luggage tags and even mouse pads – get them in designs that suit your style. And if this weren't enough, they even have funky things you can add to your basic outfit including a lovely collection of totes, sling bags and wallets. There are even clip wallets for men in retro prints and some with very cool artwork.
Comments