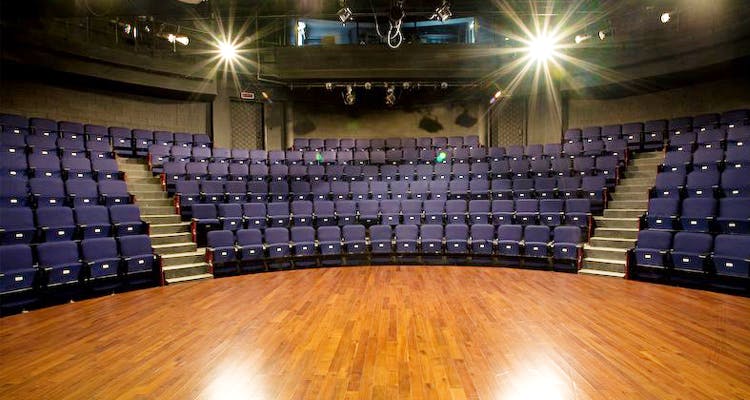 Add A Bit Of Drama To Your Life At These Theatre and Performance Venues
For those of you who love the thrill of theatre and live drama, Bangalore is an exciting place to be. Cheery musicals, gloomy dramas and rib-tickling comedies are all part of the vibrant scene. LBB shines the spotlight on the city's best theatre spaces.
LBB's Loving
Alliance Francaise de Bangalore
Reader's Vote
Ranga Shankara
Ranga Shankara
The big daddy of Bangalore's theatre scene, Ranga Shankara is a world-class facility that's dedicated to celebrating the art form. You can catch plays here on a daily basis, thanks to their 'Play A Day' mantra, and the tickets come at affordable prices. Their only request? Get there on time.
Jagriti Theatre
Started off by theatre stalwarts, Arundhati and Jagdish Raja, Jagriti hosts theatre, music, dance and comedy performances. They even have a Theatre Arts Program (for children between 8 and 18) that's trains you in the vocation.
Alliance Francaise de Bangalore
For years now, Alliance Francaise's cosy theatre space has seen troupes from all over the world swing by for a performance. You can also sign up for concerts, film festivals and comedy nights here.
Atta Galatta
Apart from being an ace book store, Atta Galatta's performance space comes alive with theatrical interpretations of the written word. Step in and watch plays infused with humour, tragedy, and drama.
Chowdiah Memorial Hall
Though it is mainly a concert hall (it is shaped like a violin even), Chowdaiah regularly showcases the best of theatre talents and big productions from around India. It's also a great place to catch a Kannada play.
Ravindra Kalakshetra
Right at the heart of the city, Ravindra Kalakshetra (named after Rabindranath Tagore) is the place to watch opulent drama reovolving around mythology and folklore.
KH Kala Soudha
Backed by a legion of theatre artistes from Karnataka, KH Kala Soudha's calendar comes packed with plays and dramas that revolve around Kannada folklore as well as modern themes.
Rangasthala
Located at Rangoli Metro Art Centre, this small theatre place is where you can catch interactive storytelling sessions, Bangalore-inspired productions and plays.
KEA Prabhath Rangamandira
Intense Kannada plays, family comedies, Shakespeare and myth-based dramas are all part of Rangamandira's events calendar.
Yours Truly ALMA
A Bangalore-based theatre group, Yours Truly's performance space showcases the troupe's best works. Drop by for their performances or if you'd like to explore the actor within you, sign up for their workshops.
Comments