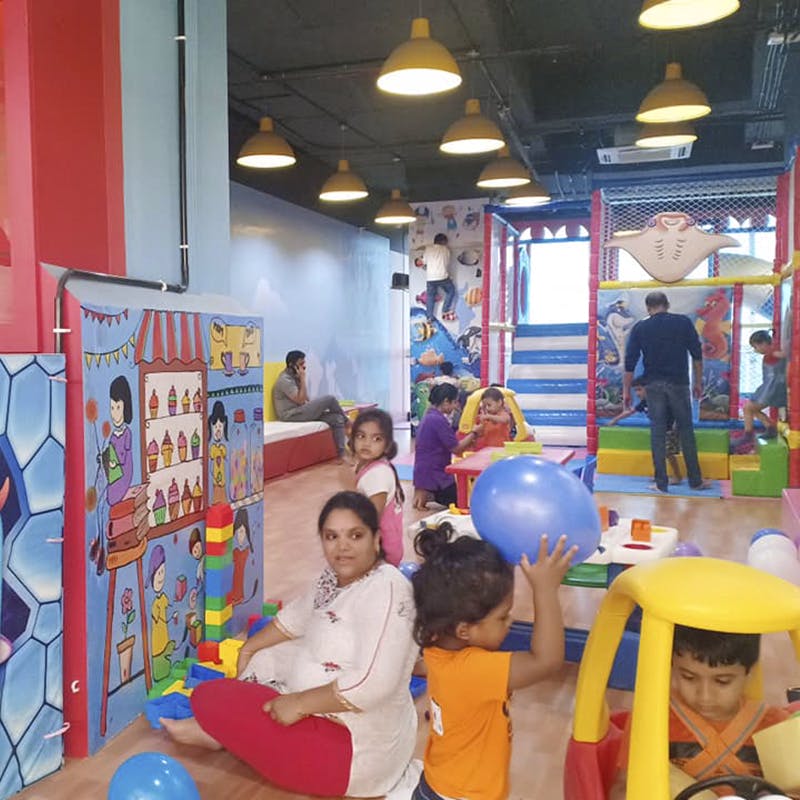 Tick These 5 Things Off Your List When You Go To Royal Meenakshi Mall
While it's easy to get distracted with all the shopping you could possibly get done at Royal Meenakshi Mall, we'd recommend you spare some time to check out the other things they have in store. From movies to gaming centres, there's a whole lot you can do here (and your kids will love it too!).
Cinepolis
Everyone knows Cinepolis has the most comfortable seating (with enough leg room for us giant folk too, thank you very much!). The one at Meenakshi Mall, though, is our favourite considering it's Bangalore's first fully digital and 3D multiplex and all that! It's perfect for taking your kids to see the latest animated flick - the sound tech and big screen sizes make everything seem more lifelike.

Awesome Place
In case you have a little one with you, take them to Awesome Place - you'll thank us later. It's a safe and fun play zone for kids to run around and let loose their energy. While your kids have fun, you can go grab some coffee from Kalmane Koffees and unwind!

Amoeba
If you're at the mall with bae, why not play a friendly game of air hockey or basketball? While you're at it, also check out Amoeba's bowling alley, video games and, if you have kids with you, we hear the kiddie play area is fun too!
Dark House
For about INR 100, you get a great horror experience. Spooky rooms to sudden surprises, they have it all! Of course, we'd recommend going here with a scaredy-cat for the best effect.

VR Zone & Dashing Cars
Meenakshi Mall is super kid-friendly. No more crankiness from them when you tell them you're going to the mall, because apart from Awesome Place, Amoeba and Dark House, there is yet another section with dashing cars and VR games that your kids are bound to enjoy. Not to say you can't try your hand at it, yourself!

Comments