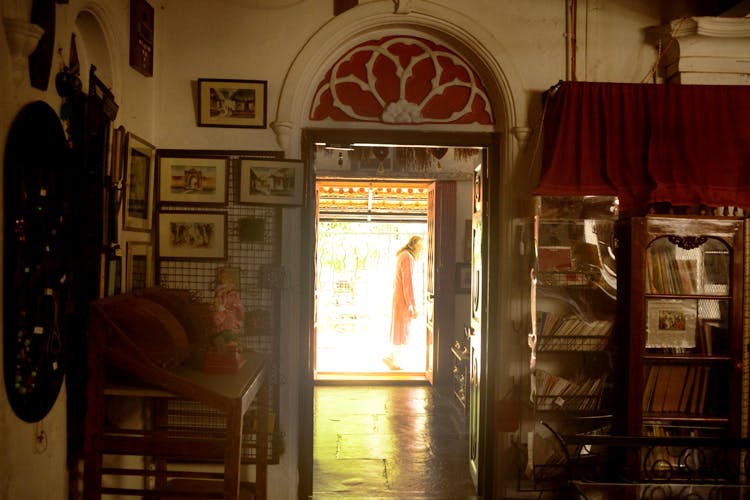 Million-Year-Old Rocks, Malgudi And Bazaar Hopping: Five Things To Do In Basavanagudi
The South Bangalore suburb of Basavanagudi is home to crispy, masala dosas courtesy Vidyarthi Bhavan, traditional savoury snacks and condiments of Srinivasa Stores, and the yearly Kadlekai Parishe (Groundnut Festival). Once you've had your dose of all that, here are five things that you can do in the bustling neighbourhood of Basavanagudi.
Check Out 3,000 Million Years Old Rock Formations
Old Bangaloreans will tell you to visit the Dodda Basavana Gudi first and see the large monolith carving of Nandi, the bull demi-god. We say, take the other route where you visit the Bugle Rock Park and marvel at the 3,000 million-year-old rock formations. Fun fact, the park gets its name from the ancient practice of a sentry holding a torch and blowing a bugle to alert people of an intruder or to tell everyone that the area is safe. But more on that here.
Channel Your Inner Michael Phelps
The Basavanagudi Aquatic Centre is almost three decades old with alumni such as Olympian Nisha Millet, who won 14 gold medals at the 1999 National Games. Apart from just regular swimming classes and training, they also specialise in water polo, diving, triathlon, and synchronised swimming.
Revisit The Charm Of Malgudi
For folks familiar with the collection of short stories by RK Narayan or watched the popular TV series (first telecast on Doordarshan) based on the fictional work, you'd probably be familiar with Malgudi Days. While the town may be fictional, it really is the combination of the author's two favourite areas in Bangalore — Malleswaram and Basavanagudi — that make up the famed township. A trip down the old houses which the tales are inspired by, or perhaps the way of life that still hold true in this area, is worth it and it'll help you recreate the magic of the imaginary town in the 21st century.
Go Street Bazaar Hopping
Apart from being the perfect spot for some street photography, Gandhi Bazaar is home to street hawkers selling fresh flowers, fruits, vegetables, and a whole lot of South Indian condiments. The market opens shop as early as 6 am and if you are near the Vidyarthi Bhavan side, you are likely to see a bunch of people making their way to these stalls after they have had their cuppa of filter coffee. We say, go for the photo ops and to try your hand at haggling.
Shop For Artisan Merch
Basava By Kris (inside The Rogue Elephent Cafe) in Basavanagudi sells merchandise of antique bath and beauty products, sarees, stoles, dupattas, apparel and jewellery by eminent designers and craft groups is worth shopping for. Their merchandise blends in perfectly with the aesthetics of the heritage house, so you will see the walls are adorned with old antique Tanjore paintings and Raja Ravi Varma prints. Also, the antique furniture adds to the old world charm of the place.
Comments