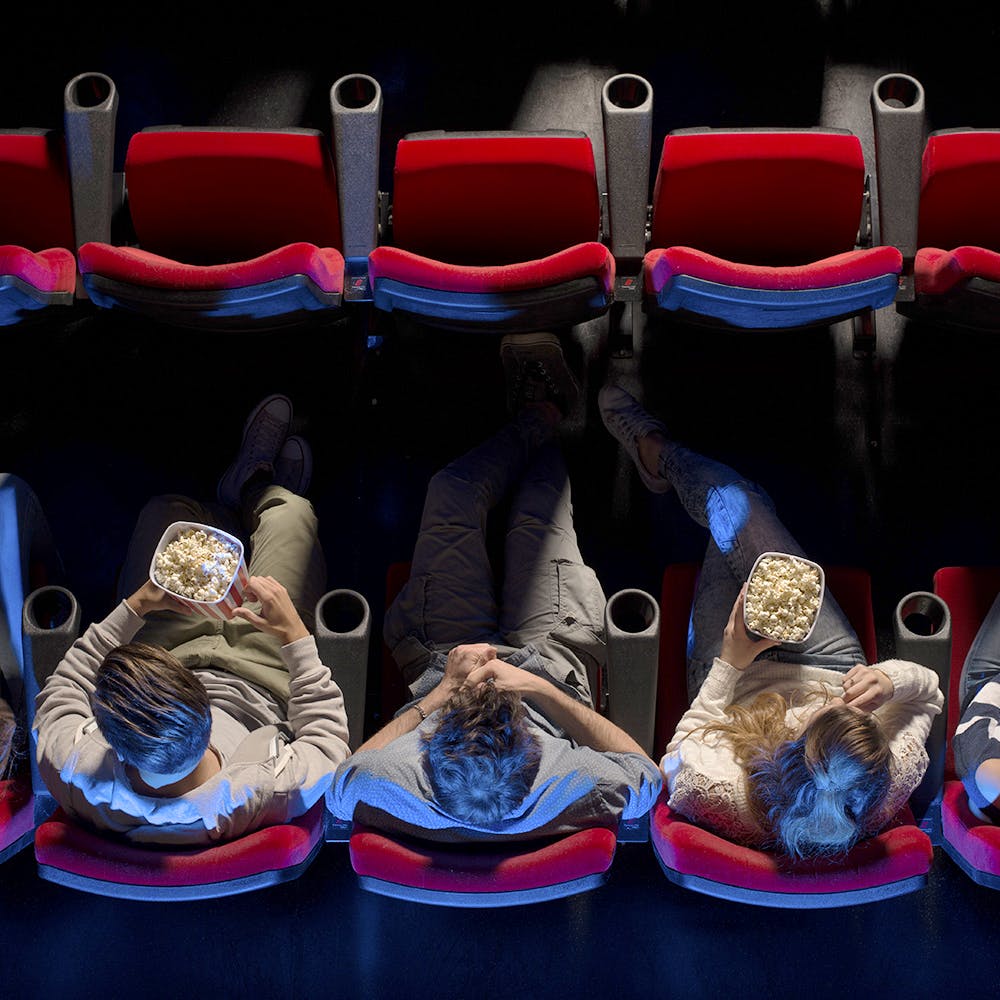 Movies To VR Gaming: Top Things To Do Here
If you aren't much of a shopper, GT Mall has a range of activities to keep you entertained while the rest of the family or bae is shopping. From life-sized car rides for your kids to a movie theatre to catch up on the new releases, check out the list of things to do in GT Mall that are not shopping.

Active Kids
If your kids are all cranky with the walking around and shopping, treat them to a ride on the life-sized remote-controlled cars by Active Kids. Your kid can sit in them and drive around the ground floor of the mall at INR 100 for two full rounds. Active Kids also has a jumping castle and a play area for kids priced at INR 100 for 30 mins and INR 150 for an hour.

The Cinema
All the Chennai folks! If you've been missing the crunchy popcorn with masala and cheese mix and the cold coffee to die for, GT Mall has got you covered. With comfortable seating and big screens, The Cinema is the first theatre launched by SPI Cinemas (formerly known as Sathyam) in Bangalore at GT Mall. With chandeliers, recliner seats and curtains, the theatre is filled with elegance and class. Plus, don't forget to take those bathroom selfies while you are there.

Busters
Busters is a gaming arcade and a kids play area in GT Mall. With fun games for toddlers and kids such as train and car rides, car racing and shooting games, there is something for everyone to play when they walk in. Fight it out with a match of air hockey and ace those basketball moves at Busters in GT Mall. You can get gifts at the counter depending on the number of tickets you win while playing here.

Gravity
Gravity is a VR Gaming Centre located on the fourth floor of GT Mall. This neon-lit gaming centre has VR Games such as cricket, shooting, boxing, and other VR Games. Each game is priced at INR 100 per person and INR 500 for nine games which can be shared among two people. Enter Gravity and enjoy the world of VR gaming in GT Mall.
YLG Salon
Get yourself groomed up and pamper yourself after a long day of shopping and walking around GT Mall at YLG Salon. With the wax rollers in different flavours such as chocolate, aloe vera, gold, and platinum, experience almost pain-free waxing at YLG starting at INR 799 (legs, hands, and underarms combo). Get yourself a blow-dry or hair spa and enjoy a session of manicure and pedicure here.
Comments