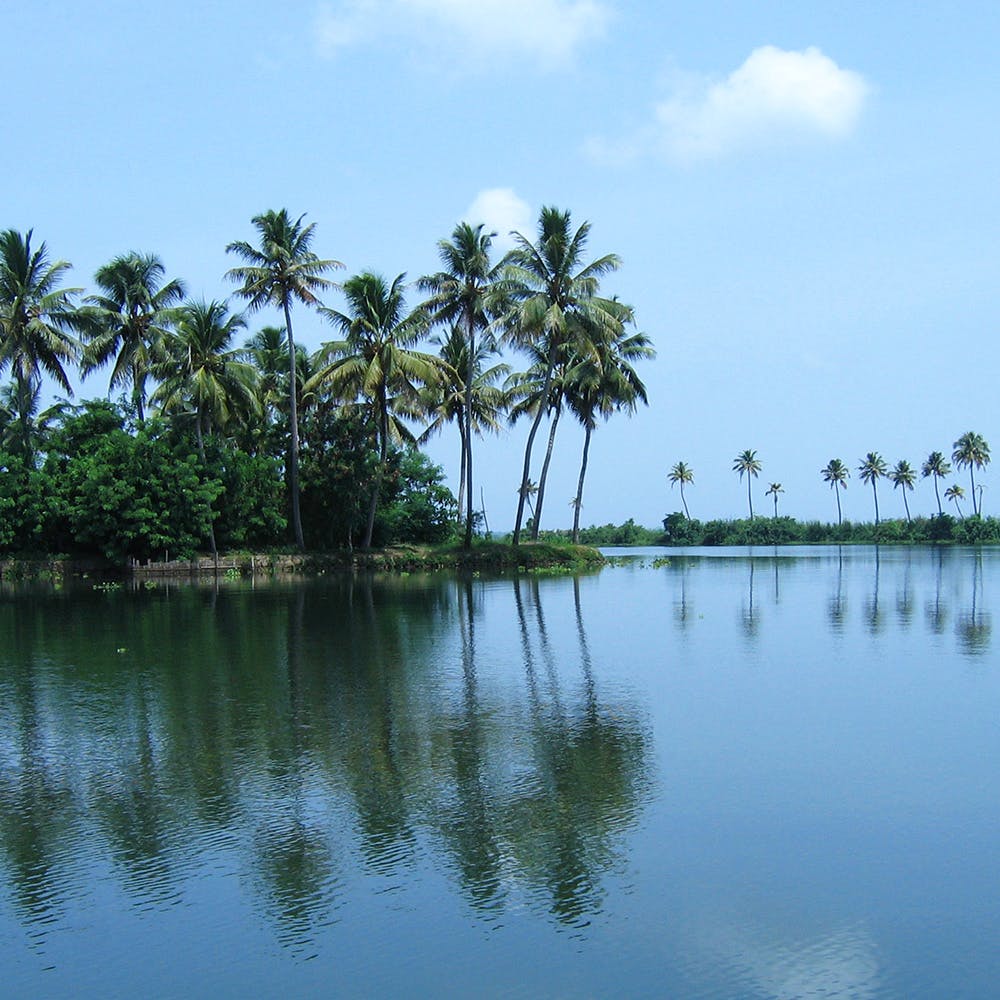 Heading to God's Own Country? Tick Kumarakom Off Your List!
There's a reason why Kerala is known as God's Own Country - because of villages like Kumarakom which are considered to be enchanting destinations. Kumarakom is a cluster of islands on the Vembanad Lake and is a part of the Kuttanad region. Considered an attractive backwaters spot, it offers visitors a variety of options for leisure. We've put together a list of fun activities you could do if you're ever in Kumarakom.
Get An Ayurvedic Massage At Maya Spa
Kerala is popular for its Ayurvedic massages. De-stress from all that work through relaxation of the mind and body. Indulge in the Maya Spa of the popular Zuri Resort that is known for its professional service and authenticity. If you're thinking of pampering your significant other, head to a couples' massage. The spa is well admired by tourists and locals alike so be sure to have a prior reservation. They also have a jacuzzi room in case you have bubble bath needs.

Watch A Kathakali Performance
Kathakali is the traditional dance form of Kerala. It is an integral part of the Kerala culture and is practiced across the state. The bold dance form, diverse facial expressions and dynamic mudras make for a wonderful spectacle. Some of the resorts in Kumarakom also arrange for performances of Kalaripayattu, which is a traditional martial art form of Kerala. If you're staying at the Zuri Resort, check out their schedule for performances of various art forms.

Stay In A Houseboat
Succumb to the touristy way of life and stay in a traditional Kerala style thatched houseboat and feel time slow down while you enjoy coconut water. Indulge in fancy spa treatments to get rid of all those knots in your body. The Tharavadu Heritage houseboat is one of luxury that thoroughly lives up to expectations. Adding to the views from your room, the chefs cook up a mean Mallu lunch (pun intended) that is sure to result in a food coma. The Spice Coast Cruise is an offbeat experience that you must try as the houseboat was originally a boat used to transport rice. It is also eco-friendly since it runs on solar energy.

Go Bird Watching At The Local Sanctuary
The Kumarakom bird sanctuary is a small piece of paradise for nature and bird lovers. Located on the banks of Vembanad lake, it is a habitat to plenty of common as well as endangered species of residential and migratory birds. Some of the birds seen here are Siberian Cranes, Owls, Egrets and Darters. Spread across 14 acres, it is one of the most fascinating places in Kumarakom. Open between 6:30 AM to 5 PM on all days of the week, the sanctuary is a hit with everyone.

National Parks & Wildlife Sanctuaries
Spend Time At The Vembadan Lake
Residing at the heart of Kumarakom is the beautiful Vembadan lake. Take a leisurely stroll around the lake and catch some gorgeous sunsets. Between August and September, the infamous Nehru trophy snake boat race takes place which so if you want to tick it off your bucket list, you know when to visit. Completely changing the aesthetic from calm and relaxed to invigorating, this is a fun-filled competition that everyone comes out to watch! We suggest staying at the Coconut Lagoon on Vembanad lake for the full experience.

Try The Local Cuisine of Kerala
If you're a foodie, Kumarakom will not disappoint you. The local cuisine is sure to spoil your taste buds for good. Appam with stew, Kerala prawn curry and Naadan beef fry are just a few of the mouth watering dishes that God's Own Country has to serve. The Cocobar resort specialises in Meen Molee and Chemmeen Ularthu. The Baker's Gourmet is popular for its Uttapam and Avial. If you're staying at the Kumarakom Lake Resort, be sure to try the in-house restaurant as well.

Trek Your Way To The Aruvikkuzhi Waterfalls
The waterfalls are a scenic tourist attraction near Kumarakom. Surrounded by rubber plantations and rock outcrops, the place is a favourite amongst trekkers and adventure lovers. The journey to the waterfalls is definitely worth the view and has meandering streams along the path as well. A two kilometre muddy trail leads to the cascading waterfall. This is a popular picnic spot for families who want to have a day's getaway. Be sure to visit them after the monsoons are done since the volume of water at the time is the highest.

Ask Amrutha a question