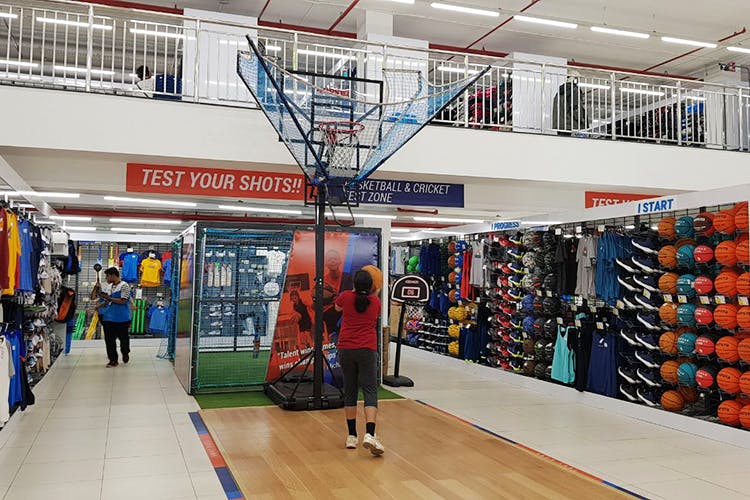 Bored Of Shopping On Brigade Road? Here Are Five Other Things You Can Do Here Instead!
Brigade Road has (and will) always be one of the coolest parts of town. Offering more than just shopping options, the road actually has an all round entertainment experience if you're looking to make a day of it. Food, drinks, shops, good times, and the odd servicing too if you're looking to get many things done through the day. Here are five things you can get done at Brigade Road.

Get Custom Made Shoes From Lalu Dass
Custom made and fit shoes for the working man? Get exactly what you need from the hole in the wall store that's over half a century old. Passed down from father to children, the entire family is involved in shoe business, and you're likely to find the perfect pair of shoes for whatever occasion. Go to Lalu Dass Shoemakers with a picture for reference of course, and don't forget to click your heels three times on your way out with your new pair!

Develop A New Hobby At Prabhu Photos
Love analog photography? The folks at Prabhu Photos should be your new best friends! For the uninitiated, they'll help you out with your photography, and if you like to keep it old school by using a camera film roll, they have those too! Being the only Kodak certified photo lab in the country, you can bet they know their stuff. Yes, if you'd like to develop the photos yourself, then they'll possibly let you do it.

Be A Good Sport At Decathlon
Going with your rather active gang (or kids with more energy than you know what to do with)? Then hit up the Decathlon in what used to be Eva Mall. The massive store, apart from having everything you might possibly need for an active lifestyle of any capacity (and skateboards, hula hoops, and sporting goods that your inner child can emerge to play with in a totally socially acceptable way), has a mini basketball court and skate park to keep the high energy individuals occupied while you shop around.

Get Express Tech Support At Glasgow Computers
Now we know, that Glasgow Computers isn't the only gadget repair store in town, but they stock some hard to find pieces of tech and software for your computer (especially gamers) and consoles. Need a game for a PS4? They'll have (or know where to source) it. Need a second (or third) console for that periodic gaming sesh? They've got them, and wireless ones too! Cracked your six year old laptop's screen? They can get it fixed in less than 24 hours in most cases, so you can drop of your gadget there, enjoy your day at Brigade road, and pick it up as good as new on your way home!

Get Your Rock On At Soundglitz
Back in the day, it was one of the only few places that sold and repaired music gear for whatever level of musical skill you have. Today, apart from conducting classes, housing a jam room at relatively decent rates and fixing up your gear, you can get yourself a karaoke machine. Not just English, but they have options for most Indian languages, and the best part is you can try it out right there (for as long as you like), with the mic, effects, and even as a duet!

Musical Instrument Stores
Comments