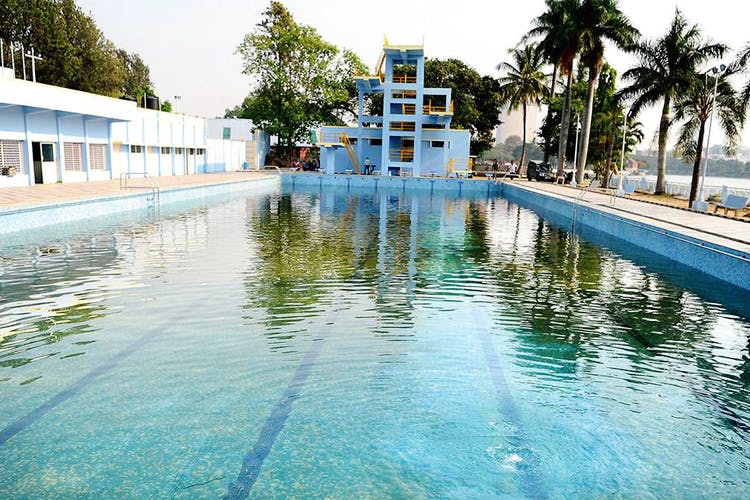 We All Just Wanna Have Sun! Here Are Some Ways To Keep Yourself Cool This Summer
Summer has finally arrived! It's time to whip out your barbeque stations, cotton dresses and jet off to a relaxing vacation at a hill station. However, for some of us summer also means excessive sweating, rashes and heat strokes. Fear not for we've come up with a well-thought out list of things you can do to keep yourself cool this summer. Cause well, all of us just wanna have sun!
Brunches, Pools And Air Conditioners
Keep yourself cool by bringing out the water baby in you. Hit the public pools across Bangalore like the Kensington pool which has re-opened recently. Sunday brunches are also a great way to let go of some steam, places like Permit Room are popular in the city for them. We also suggest renting out air conditioners for the few months instead of investing in them.
Take Off To Beaches And Hill Stations
Take off and travel to some cold destinations like Munnar and check into tents amidst coffee plantations in Madikeri where you can relax and enjoy the cold instead of getting tanned and being sweaty. You could even rent out a caravan with Trippy Wheels and drive aimlessly into the sunset with no worries of accommodation.
Rejuvenate With Juices, Mocktails And Cold Beers
Keep yourself cool with organic juices from Vitamin Palace in Koramangala and Energy Adda in Basavanagudi. Our favourites TOIT and Arbor can always be relied on for chill craft beers that definitely beat the heat. And for those of you who like something tasty, check out Smoke House Deli and The Open Box for mocktails.
Shop For Cotton Dresses And Breezy Shirts
Bring out all your cottons and if you were wondering where you could find some adorable dresses and crop tops from Kourosh and The Summer House. It's important to take care of your skin during this time as well, we suggest checking out Vanity Cask. For men, get a great collection of summer wear from Blue Tattooz and for your tiny tots, check out Essika.
Spend Your Evenings Outdoors
Finally, a great way to beat the heat is by throwing fun parties and events where you can spend all your time in the evenings outdoors at places like Cubbon Park and Turahalli forest. Rent outdoor screenings and barbeque equipment from GetOnRent. Get your little ones together over the summer holidays and throw ice cream parties with decorations from places like Party Mania.
Ask Amrutha a question