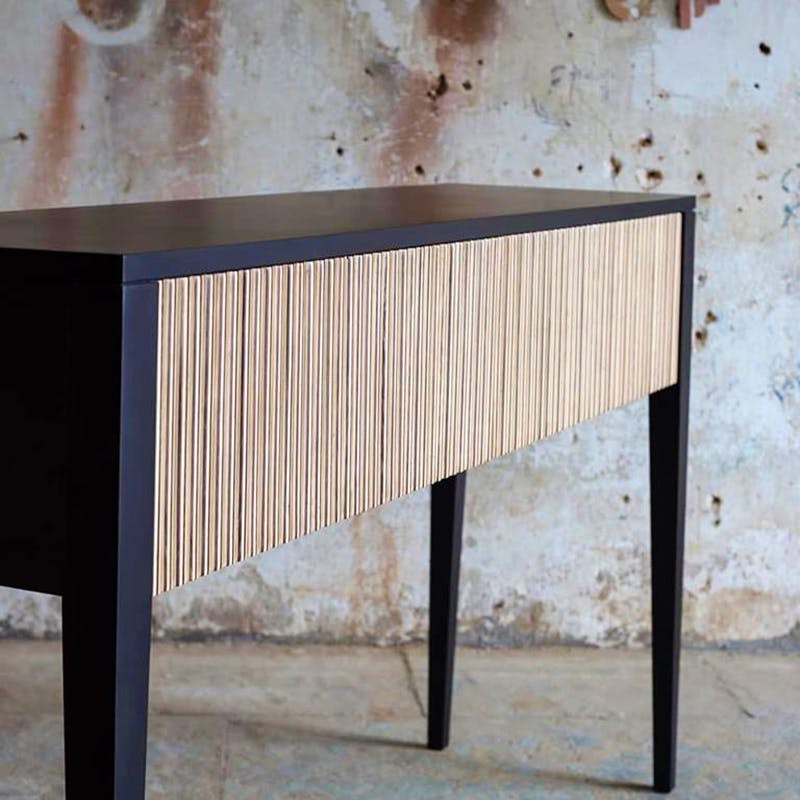 Bring A Bit Of The Forest To Your House With Earthy Furniture From This Studio
Shortcut
Ariane Thakore's design studio, This And That blends ancient traditions of furniture making with modern design, and it's perfect to find a statement piece for your home or office.
What Makes It Awesome
You like a little bit of this, and a little bit of that? Clearly, This And That, a swish furniture brand is just for you. Each piece may seem like it's out of place, but what we really like about the chairs, tables, sofas and centrepieces is in fact, that they fit in everywhere. Their latest Forest Collection has products straight out of Alice In Wonderland. Think pink, yellow, and brown toadstool poufs, benches carved out of wood with concentric patterns on them as well as earthy, layered centre tables.
The art deco edit as expected feature geometric designs, sleek like and will lure you in the shape of low tables, (our favourite is the one which blends wood and brass for the top) and chairs with perfect symmetry. Mostly using Sheesham, Teak, Walnut, you know these will bring a hint of the forest to your home for a rusty but super modern look thanks to the designs which range from geometric lines to fluid lotus inspired ones.
Retro sofas (yup, the fluffy kinds right out of a 70s film), wood and cafe chairs like you had in your grandparents home and art installations that reflect celestial bodies make up the rest of the pieces. But we'd stick to the tables and chairs.
Pro-Tip
You can customise the products to suit your taste, size and colour.
Comments