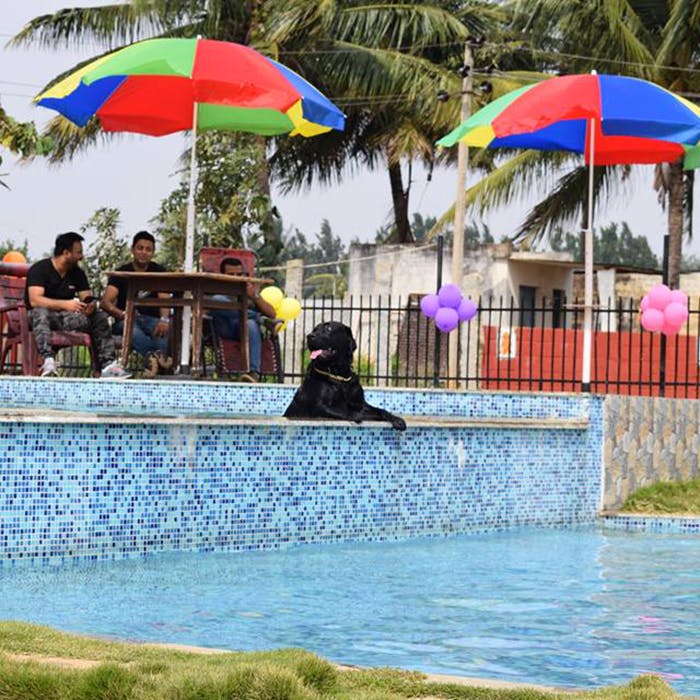 Pet Parents, These 5 Places Are Perfect To Take Your Dog Swimming!
Where can your dog go to escape the city heat, the pressure and daily grind of barking at the construction work going on next door? Probably somewhere where your puppy can just be himself or herself, run around and make a splash in a nice, doggy pool. Sounds like the dream, no? Well, it can be more than just that. Here's our list of the best doggy pools in the city for when your pooch needs a well-deserved break:

Elite K-9
Not only does this place have a swimming pool that you can chill in with your dog (or have a nice little pool party with other pet parents and their furbabies), but they also offer pet grooming and boarding services, too! Win.

Ella's Petscape
With the heat making sure its presence is felt, doggos need a respite just as much as you do. Treat them to Ella's Petscape -- a fur baby paradise that has everything from a cute little swimming pool, a grooming centre, play arena, pet store and even a lounge with bean bags for dogs. There's also a cafe you can eat at while your pooch gets some pampering!

Canaan Pet Resort
Canaan is a boarding spot for dogs, so if you're travelling and want to leave your baby here, know that the owners personally make sure that every dog boarded gets a swimming sesh every day, and gets time to play with the other dogs, too. If you just want to use the pool for a day, you can book a slot and join your doggo too!

Therpup Canines Paradise
A paradise for your four-legged BFF, Therpup has not one but two separate swimming pools -- one for the smaller breeds and the other for the bigger boys including St. Bernards. Yup, pool time for all the city dogs who can't unleash the swimmer in them. Speaking of city dogs, parents you are going to love the massive open-air leash-free space here!

Furry Fairy Paw Paradise
Take your puppy swimming here, and you won't regret it. The trainers are friendly and approachable, and make sure to calm your pet's nerves if they're intimidated by water. After a dose of swimming, treat your dog to a bath or a grooming session while you treat your tum to some good food at their in-house cafe! Perfect Sunday.

Comments