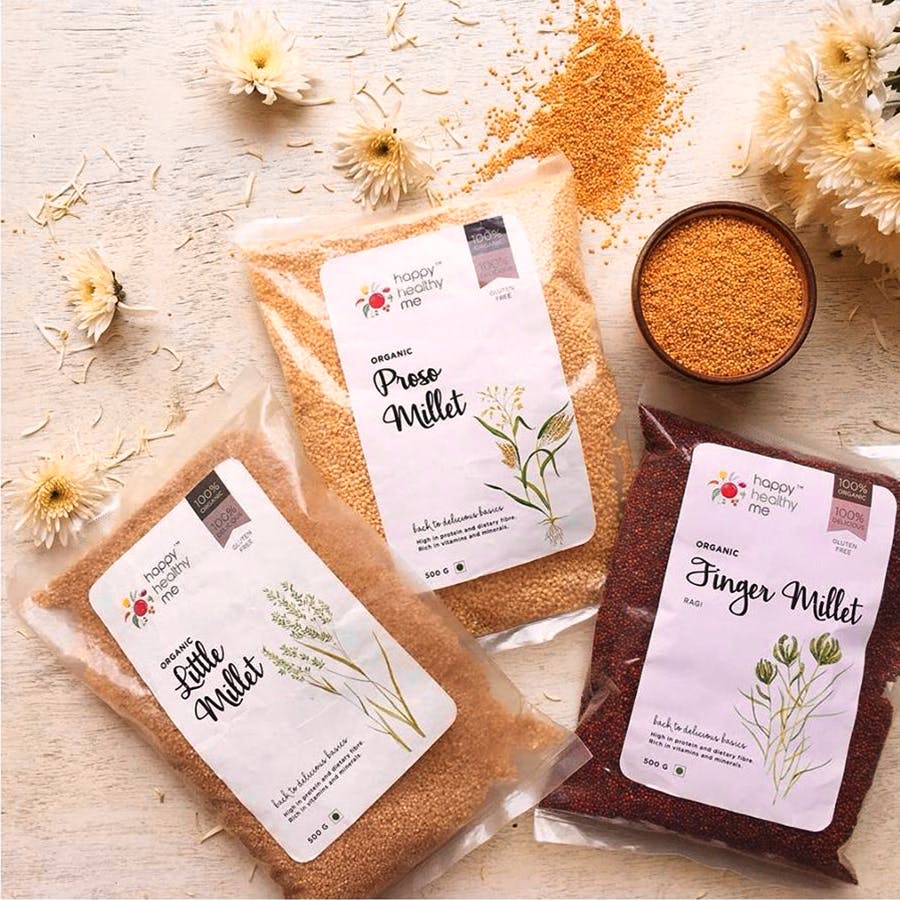 Get Your Organic Game On With Fresh, Chemical-Free Produce From These Stores
In a world where instant and commercial go hand in hand, our health and lifestyle is also taking a beating. Why not take the right steps towards a healthier and less toxic food consumption. This list of organic vegetable stores has you covered across Bangalore and they do home delivery too! Now you certainly have no excuse.
Just Organics
The brainchild of Manju and Rajeev Pillai, Just Organics aims at making organic food more easily available to Bangaloreans. Sourced from purely organic farms across the region, they promise seasonal vegetables and fresh leafy greens too. They deliver to areas within 5 kilometres of Bellandur. Whether they're gourds, potatoes, methi or palak, they have it all fresh and natural. If cream of broccoli soup or pumpkin pie is on the menu tonight, go here and the taste will surely leave an impression.
Green DNA
These guys claim to offer a range of purely organic, fresh vegetables, fruits and groceries. Located in JP Nagar, this place is well stocked with all sorts of leafy vegetables, staples, gourds, bulbs and roots too. Their bhindi is tender and makes for amazing subji -- yes, I speak from experience. Too busy to go buy individual vegetables, worry not. Try one of their pre-packed baskets – north, Kerala, south or healthy basket. It has all the essentials packed when you need it. Their "namma farm to nimma kitchen" is sure to make the food at your table, delicious.
Lumiere Organic Home Store
This set up boats of a huge organic offering – dairy, meats, breads as well as fruits vegetables and groceries. Their crunchy carrots and broad beans a big hit. If you're looking got a more local, try their curry cucumber and their ivy gourd (thondekai). Their fresh rosemary is aromatic and is sure to enhance the flavour of your yummy pasta at dinnertime. They deliver across three zones in Bangalore and have specific days of delivery to any given area, so check before you order (online shopping available). In addition to fruits and vegetables, they have organic cosmetics, household cleaners, bakery items, dairy products and eggs.
Gopalan Organics
No time to go an organic vegetable store? Worry not, Gopalan Organics has brought your organic produce to convenient SPAR hypermarket outlets across the city. Red cabbage, cherry tomatoes, iceberg lettuce and some crisp red and yellow capsicum are all available at the same place as your other groceries. If you're one who likes cooking with fresh herbs, then look no further. Tarragon, thyme, oregano, dill, parsley and also our Indian herbs like pudina or dhaniya are available at all Gopalan Organic outlets. You know it's fresh in Bangalore, because their 120 acre farm is located on the outskirts of Bangalore.
Happi Organic
This store has outlets in Indiranagar and Marthahalli. Did you know that there is more than one type of Brinjal? Yes, there are 4 just at this store, from round to long and green and purple, all delicious and fresh. Nati tomatoes (country tomatoes), tender drumsticks and harive soppu (amaranthus leaves) are sure to leave Ajji very impressed and reminiscent of her good old days. They even stock fresh juices and dried fruits to amp up your health quotient.
Happy Healthy Me
Touted to be India's first 100% certified organic grocery store, this one is more for you dals, seeds and pastas. Founded by Namu Kini and Misha Gill, the two of them actually hand pick brands they work with, sourcing only from trusted folks. Stock up on fresh fruits and vegetables, groceries, non-toxic personal and even household products here. They also have a cafe which means you can taste the benefits of the groceries before you buy them! Or you know, just as an excuse to relax when shopping!
Ask Aditi a question