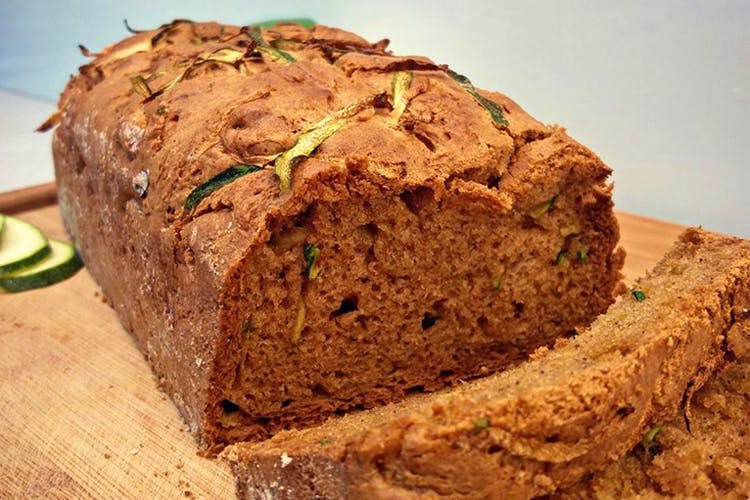 Top Places To Buy Gluten Free Products in Bangalore
Sensitive to gluten or just looking to find gluten-free products in Bangalore? We found you places that cater to those needs so you don't have to! Here are the top places to buy gluten-free products in Bangalore.

The Gluten-Free Baking Company
The Gluten-Free Baking Company started by Meher Randhawa in Banaswadi is the abode to gluten-free products in Bangalore. All the products such as cookies, bread, brownies contain absolutely zero gluten or dairy. Instead, they use ingredients such as apple sauce, quinoa and coconut flour making sure their products are 100% gluten-free. Try their massive cookies, special bread with zucchini and also add some vegan frosting to your cakes and cupcakes. The gluten-free products are made to order and they deliver to Lavelle Road, Banaswadi (ITC Factory) and Cunningham Road. People around other areas worry not! Just dunzo it.

Godrej Nature's Basket
Nature's Basket a venture by Godrej is known for the best gourmet and gluten-free products across various cities. From gluten-free bread, millets and fresh produce of fruits and vegetables, one can find a host of gluten-free products under one roof. Among other major areas, find Nature's Basket in Koramangala, Indiranagar, and Sadashivnagar. Apart from a wide range of gluten-free products, you can also find the best of gourmet and vegan products, imported chocolates, exotic fresh produce (like multiple types of fresh produce), and luxury food brands. They also have an online store and deliver the products at your doorstep.

Food Hall
If you love grocery shopping and are looking exclusively for some gluten-free products, head to Food Hall at 1MG Mall. Food Hall is a venture of Future Group and has branches spread across several cities. It is located at the 1MG Mall, near Trinity Circle, and at VR Mall in Mahadevpura. Food Hall has a wide range of well-curated gourmet, vegan and gluten-free products. You can find some fresh produce, millet, bread and more that are gluten-free. Their kitchen also dishes out some gluten free products on occasion (and they have many samples across the store) They are also online and deliver the products at your doorstep.

Whole Foods
Whole Foods is founded by a clinical nutritionist and is working towards making products that are healthy and with absolutely no preservatives or artificial colours and flavouring. Whole Foods has a section of gluten-free products listed on their website. Cookies, granola bars, seeds, savoury snacks and, crackers are all gluten-free and an absolute treat to all the gluten-free lovers! You can either buy it from their website or third-party stores in Bangalore like Nature's Basket and Food Hall 1MG.

Healthy Buddha
Always on the go? Busy with hectic work timings? No time to hunt for gluten-free products in Bangalore? Or just wary of driving around in traffic? If you nodded for one or all of the questions, we have a solution for you. Hit "Healthy Buddha" online and shop from their gluten-free range of products. You can find amaranth flour, buckwheat, buckwheat flour, jowar, jowar flour, and all kinds of millet on their online store. They deliver to your doorstep! But, heads up! They only have limited options for gluten-free products.

Comments