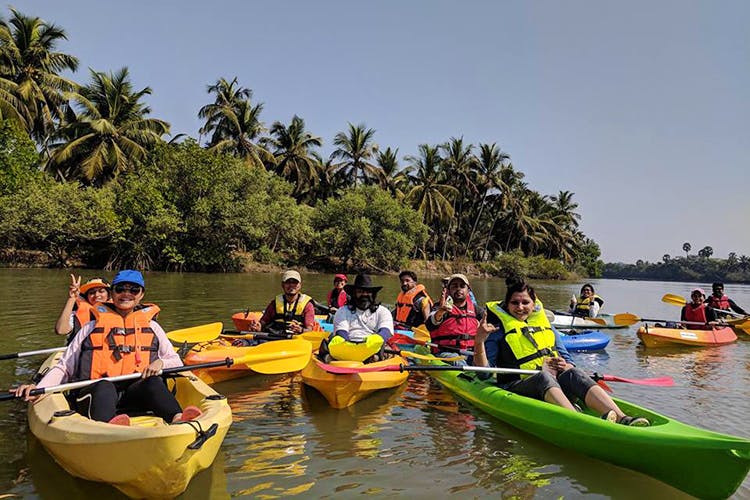 Beach Treks Or Kayaking Tours: Weekend Escapes Made Easy With This Offbeat Travel Company
Shortcut
A backpacking trip to Karwar or setting up tents in misty Kodaikanal, Plan The Unplanned wants you to touch base with your passion — travel.
Adventure Is Out There
Its tours and treks are for anyone feeling that travel bug itch 365 days a year. And why wouldn't it be so, given India's vast wilderness is perfect for backpackers, adrenaline junkies, and those who are just a summit away from being the next Tenzing Norgay? Plan The Unplanned is the company who's going to help you get all your solo or squad #TravelGoals in place with their collection of curated tours, beach treks, kayaking getaways, and heritage hikes. These guys like to do things a little differently, and so do we.
We'd love to go on the nine-day backpacking trek across Bhutan that will have include riding ponies, visiting monasteries, and crossing high passes. If you think that's a little too extreme for you, don't worry. These guys also have treks that are a lot comfortable and a whole lot closer to home. They regularly conduct treks and camping tours to Karwar up in North Karnataka. Often referred to as the Kashmir of Karnataka, Karwar's lake-filled landscapes is the perfect escape for anyone who's also a water baby. The tours will have boating, kayaking, and hitting up islands like the Elephant Island.
Plan That Experience
One look at their Facebook page or website, and you will definitely want to plan that weekend getaway right away. Since their plans are a bit offbeat, expect to meet people who are like-minded. Who knows, while you are climbing the hills of Makalidurga, you might just meet your next travel buddy. Don't tell us that you don't think camping on the beaches of Gokarna isn't fun. Or that kayaking expedition to Shambhavi, where it's all paddling, paddling, and more paddling. And then some camping and chilling by the campfire. So, go on, plan the unplanned.
You can check out their website here for more of their treks.
Comments