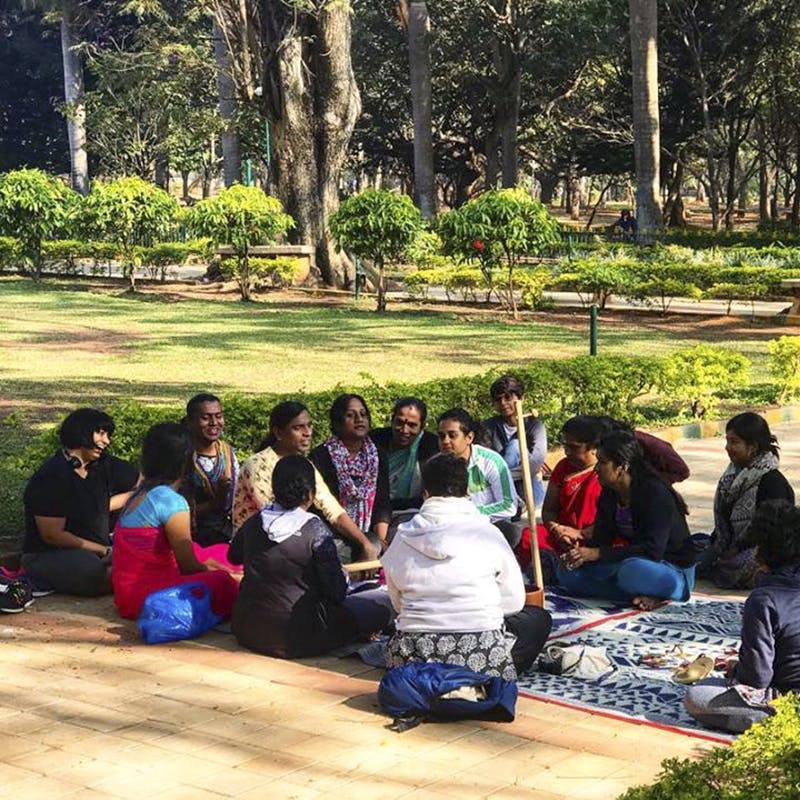 Frequent Cubbon Park? Learn Folk Tunes With This Collective While You're At It!
Shortcut
The Urban Folk Project is an initiative that is bringing lesser known folk forms and artists from Karnataka to the public space.
What Makes It Awesome
Husband-wife duo Shilpa and Adithya Kothakota are from Bangalore and draw inspiration for folk arts from their roots in North Karnataka. Urban Folk Project loves Cubbon Park and it shows since they spend every morning (excluding Sundays...excuse us while we snooze) singing folk songs near Band Stand between 8 am to 9:30 am. Feel free to join them and learn the lullabies and work songs of rural women who spend their day in paddy fields.
Bringing to urban crowds performative folk forms, the collective has started a production called 'Yellamma And Other Stories' which discusses subjects like politics and gender-based issues through folk art and music of the Devadasis. We love their unique ways of bringing to light unrecognised arts in order to keep it running and sustainable!

Pro-Tip
Their workshops are happening at IruWay Farm in Tumkur between March 22 to 24.

Ask Amrutha a question