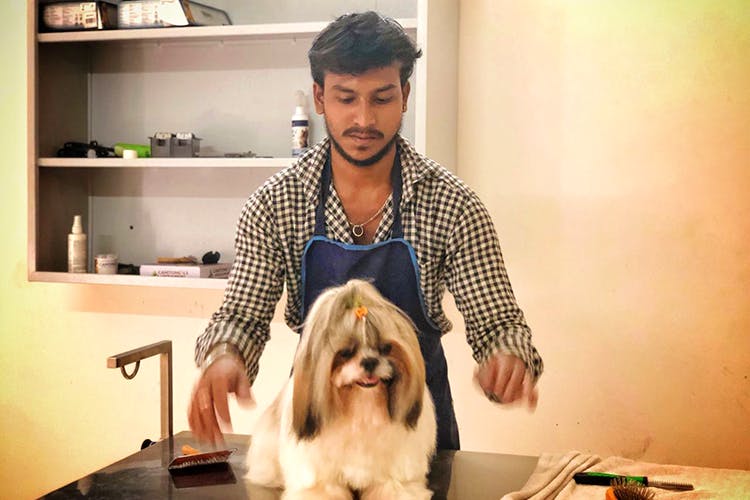 From Grooming To Training, This Pet Store Cuts The Fluff Without Being Ruff
Shortcut
With a clinic, grooming centre and, animal behaviour specialist, The Urban Pet is a one-stop shop for all of your furbaby's (feline or canine) requirements!
What Makes It Awesome
They stock medication, pet food, accessories and toys for pets. We also spotted some cute jumpers and t-shirts for dogs of all sizes. We love the Spider-Man and Pikachu options. Imagine a doggo strutting about in that!
The store also houses an evening clinic for basic vet services from Monday to Friday. Apart from grooming services by certified pet groomer Akil (Starting at INR 450 for a shampoo bath and will have your pupper looking fab), they also sell grooming equipment, if you're the DIY type of pet parent. Of course if you're one of the busier ones, The Urban Pet will be more than happy to to pick up and drop your pet post grooming at an additional cost.
Potential pet parents can also consult with the owner Karthik for training sessions once you welcome the newest member of your family and you're sorted!And for heaven's sake don't call and ask if they "sell pets". They do not! But Karthik will be happy to update you about their adoption options.
Pro-Tip
They host adoption drives once in two months, so keep an eye out on their Facebook page, if you're looking for a new BFF.
Comments