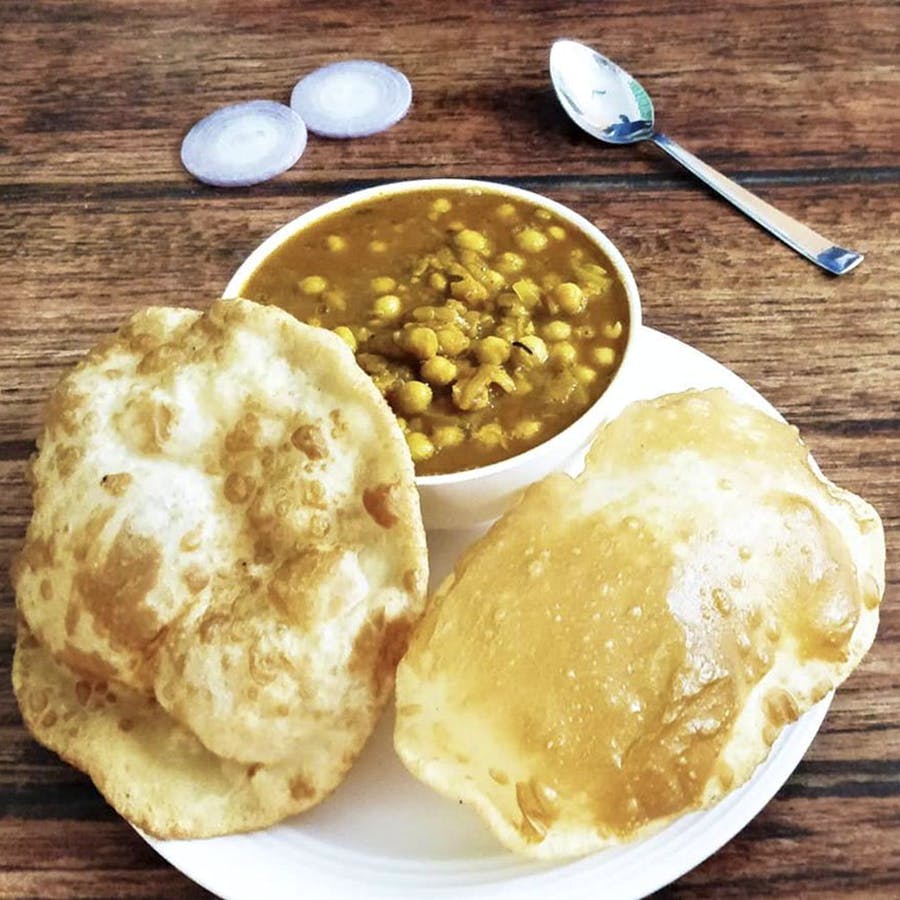 Best Vegetarian Restaurants In Marathahalli That Prove That Veg Is More Than Just Salads
There's nothing harder than getting a devout meat-eater to step into a pure veg restaurant and leave with satisfaction. These veg restaurants in Marathahalli aim to do the impossible by serving decadent veg dishes that no one can resist. If such a spell can be cast on non-vegetarians, you can't even imagine what you're in for. If you're ever in Marathahalli be sure to check out these vegetarian restaurants.

Puchkas
If you're looking for a seemingly light meal, that will both fill you up and leave your bank account intact, Puchkas is a self-service restaurant, with no seating and a fast-moving crowd, that offers great chaats and quick bites. For the days you skip breakfast, overcompensate with lunch and become too full to even think about food, this is the spot to hit for a late evening snack. Not a three-course meal you'd want, but one that you need to try is their Papdi Chaat, Pav Bhaji, and Kesariya Jalebi. All of which will leave you short of INR 150 on average.

Udupi Vaibhav
All you JP Morgan peeps, head over to this breakfast hub before you start your 78-hour shifts. Having a functional ambience, much like other South Indian breakfast spots, Udupi Vaibhav serves your typical brekkie with quality idli and dosa. This food joint is more about positioning rather than exemplary food. Head on over if you want quick, tasty breakfast for when you're low on funds.
Foodism
Foodism is a North Indian and Chinese restaurant in Marathahalli that serves all-day breakfast. The Paneer Chilli and Vegetable Schezwan Maggi are the two must-try dishes here. The food here is rich in flavour and heavy on the stomach, but super light on the wallet if you don't want to dish out too much on lunch.

Srinathjis
As pure as a vegetarian restaurant gets, Srinathji's is a small food joint inside More Megastore that serves mouth-watering food without the use of garlic and onions. So if you're a staunch Jain, or you have an overpowering palette, or perhaps a vampire even, do check out the multiple cuisines served at Srinathji's. They serve Indian, Chinese and oddly enough Italian as well.
Kaafi Desi
This dhaba styled joint in Marathahalli is perfect to satiate your desi hunger. Ideal for breakfast and quick bites throughout the day, Kaafi Desi is exactly how its name makes it out to be. If you're missing home or perhaps just craving authentic North Indian food, this is the kind of place to get your 'ghar ka khana'. If you're all about that fine dining and gastronomical experience, this is not the place for you. However, if you want a quick snack before work or maybe with your chai on a cloudy day, you can't go wrong with Kaafi Desi.

Delhi Walle
Bringing the best of Delhi to Bangalore, Delhi Walle offers a great range of chaats and thalis, along with their speciality Soya Chaap Biryani. However, the name doesn't limit it to Delhi food alone, as it serves Chinese starters as well if you feel like mixing things up. All this food will cost you on average about INR 200. Although if you're about to charge away to try their prized Soya Chaap Biryani, make sure you go on a weekend as it is unavailable on weekdays.

Ram Bhog
As much as we all dream of pizza and biryani all day, sometimes we just need a little homely touch in our food. Cooking it, however, sounds too far fetched. Ram Bhog is a restaurant in Marathahalli that serves breakfast, lunch, and dinner just the way your mom cooks it; serving poha, roti sabhji, stuffed parathas, and chhole rice. If you're craving snacks and other gluttonous pleasures, they serve chaats and sweets as well, but not the kind that's so heavy you'll swear off food forever.
Comments